The ferrous complex was strong on October 26, 2021 as spot lifted, paper firmed overnight and steel bounced:

We appear to be range trading for now though steel not falling helped.
But how long can that last as coking is eviscerated, limit down to all new lows overnight: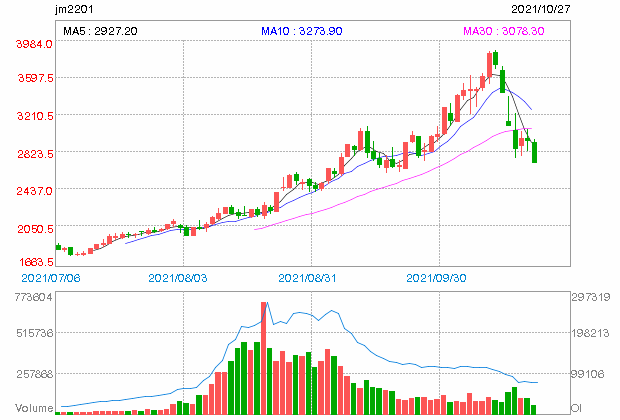 Another interesting coking coal distortion has emerged:
Savage price penalties on lower grade iron ore have slashed the profitability of Australian miners and reduced the Pilbara iron ore division of Chris Ellison's Mineral Resources to marginal status.

But the extraordinary change in fortunes since iron ore prices hit record highs in May did not stop Mineral Resources signalling it remained keen to develop a new iron ore province in the West Pilbara around the Ashburton port.
I guess that when all you have is a shovel then everything looks like a hole.
More interesting is the fact that although benchmark 62% iron ore has rebounded in recent weeks, the rally in 58% has flamed out much faster and is now back at the lows. The current discount is nearly 40% which is very wide indeed.
Given low-grade ore is most of FMG's output, I don't know why the MinRes news didn't club it yesterday. If we add the huge shipping cost right now to the 58% discount then FMG may be getting only $60 per tonne.
But I digress.
The point I wanted to make is that this is another distortion driven by the coking coal bubble. Lower quality ores require more coking coal to turn into steel. While the price coking coal bubble persists then better ore will be in higher demand to there is some protection for benchmark prices in this.
Conversely, as coking coal deflates, 58% ore should attract more interest and higher quality ores get squashed.
I can't say for sure that 58% will rise as coking coal deflates, it will probably fall as well. But the spread to 62% will contract.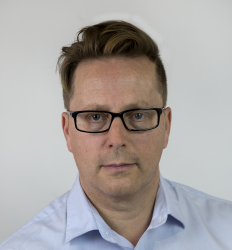 Latest posts by Houses and Holes
(see all)