Via an unhappy AFR:
"I see [the current price crisis] as a temporary phenomenon," Mr Morse told The Australian Financial Review from his New York base, from where he will speak by videolink to the Citi Australia Investment Conference on Thursday.

"We think that at current prices, oil and gas… are super-abundant even with the restrictions put in place around the world to exploit old-fashioned, dirty hydrocarbons."

The rapid economic recovery from the COVID-19 pandemic will also be temporary, with the result that the growth in oil demand slows, while the commodity-intensity of world GDP will also continue to slide, Mr Morse said. At the same time the cost of finding and developing oil has fallen, adding up to Citigroup's view – which is not the consensus view – that supply will easily meet growth in usage in oil and gas over the next few years.
"Not the consensus view". According to whom? One journo?
I know that LNG at $56 and thermal coal at $230 comes with some sticker shock. But one should never extrapolate such sudden and unprecedented prices into the future. Markets haven't. A swift energy crash is precisely what is priced. Isn't that the definition of consensus?
Nobody predicted this energy crisis. Why? Because it is the result of a perfect storm of unforeseeable factors. There is no underlying shortage of anything, only an apparent shortage born of temporary distortions.
Never let the truth stand in the way of ubermensch worship and editorialising at the AFR.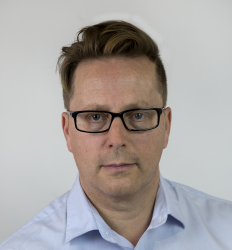 Latest posts by Houses and Holes
(see all)