The Chinese energy bubble continued to burst yesterday as coking coal futures were put to the sword again:

Given the collapse in Chinese steel output, this was the craziest of the energy bubbles. Really, the only reason for its bid was some possible switching from thermal to coking coal in power consumption but that was always a longbow. Otherwise, it was purely going up because so was every other energy raw material. So it's no surprise to see it the weakest on the way down.
Policymakers are still applying the jackboot which was enough to sink thermal coal in China:
China is considering setting new limits on movements in coal prices that could help ease the nation's energy crisis, though would threaten to curb profits in the sector.

The top economic planning agency is studying plans for a "price formation mechanism to guide the long-term stability of coal prices in a reasonable range," the National Development and Reform Commission said Tuesday in a statement. Officials are already carrying out work to assess average production costs and help set a benchmark rate.
But seaborne thermal coal was OK overnight:

You do have to laugh. The notion that thermal coal won't be back below $100 before 2024 is openly stoopid. It will be there next year, probably in H1.
JKM was also firm, hinting that Europe's gas problems are the key short term support for thermal coal:

The Dutch TTF held up too:

Inventories remain low:

There was no visible progress on the Russian standoff over Nord Stream 2 but there appears to be plenty of political support for Europe to fold:
 
Winter remains a risk but anybody still selling the idea that this is a structural energy crisis is smoking crack. It's purely political and so will be the solution.
In any timeframe beyond the end of your nose, a violent energy price crash is inevitable.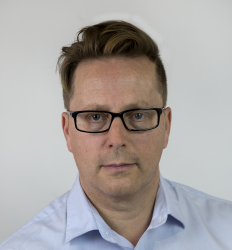 Latest posts by Houses and Holes
(see all)