I have been wondering why it has taken China so long to get to this. It worked very well for iron ore:
China's top economic planner is studying ways to intervene in the coal market as the government tries to rein in rising prices and curtail shortfalls that are threatening energy security and economic growth.

The National Development and Reform Commission said it's evaluating measures to intervene in prices and has "zero tolerance" for those spreading false information or collusion in the market. The agency added that China planned to raise its coal output to 12 million tons a day and give the fuel priority for deliveries through ports and over railroads.

"The current price increase has completely deviated from the fundamentals of supply and demand," the agency said in a statement on its WeChat page. The NDRC will "study specific measures to intervene in coal prices and promote the return of coal prices to a reasonable range."

…China has been seeking for months to curtail the rally in coal, with little success. The government has urged miners to boost output, considered price caps, released portions of its strategic reserves and ordered state-owned energy companies to secure winter supplies at all costs. Daily production averaged 11.1 million tons in September, up from 10.1 million tons in July.
More here:
In a third statement, the NDRC said the Zhengzhou exchange should pay close attention to coal price fluctuations and said it would step up supervision of prices, while cracking down on speculation – something the Chinese authorities have repeatedly blamed for high commodity prices this year.

The Zhengzhou bourse said that from Wednesday's night session it would raise the trading limit on thermal coal contracts to 10% and imposed limits on some members' trading positions.
Thermal futures were hammered:

Coking coal too:

Even JKM eased:

The US gas price should be acting as some kind of circuit-breaker for Asian and European gas prices. There is plenty of it and more coming. It is the marginal price-setter when the market is not looking to destroy demand in a panic:

But demand is still being destroyed:
The global energy crunch which has sent natural gas prices to record highs and caused power shortages in many parts of the world is now spilling over to the island state of Singapore which is dependent on gas for power generation.

Three energy providers in Singapore are exiting the market, and according to company sources at least two others have stopped accepting new clients amid rocketing wholesale energy prices that retailers are unable to pass on to customers.
And our old mate, Vlad, has made his intentions clear:
Russia is signaling that it won't go out of its way to offer European consumers extra gas to ease the current energy crisis unless it gets something in return: regulatory approval to start shipments through the controversial Nord Stream 2 pipeline.

In exchange for upping supplies, Russia wants to get German and European Union approval to begin using the pipeline to Europe, according to people close to state-run gas giant Gazprom and the Kremlin.
But the weather is better:
European natural gas prices fell on expectations that mild and windy weather will provide some relief to the region's strained energy system.

Warm temperatures at the start of the heating season are set to temper demand, pushing prices lower despite signals from Russia that it won't ship more gas without quick approval of its controversial Nord Stream 2 pipeline. Strong winds in the U.K. and Germany may also prompt record power output from turbines on Thursday, further reducing the need for gas-fired plants.
The entire energy bubble is artificial not structural and therefore vulnerable.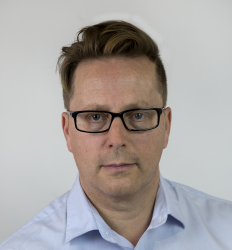 Latest posts by Houses and Holes
(see all)