Things are bad. FT:
China has started unloading a small number of Australian coal shipments despite an unofficial import ban, analysts said, in a move underscoring the intensity of the power crunch facing the world's second-largest economy.

Nick Ristic, lead dry cargo analyst at Braemar ACM Shipbroking, said a handful of Australian cargoes waiting outside Chinese ports since a ban came into force a year ago had headed into berth last month and draft change had been observed, indicating that the coal had been unloaded. He said 450,000 tonnes of coal had been discharged.

Energy research company Kpler also said a total of five vessels waiting offshore had discharged 383,000 tonnes of Australian thermal coal into China last month.

It is possible the discharged coal had been resold to other countries, but traders said this was unlikely because of signals from Chinese authorities that it would be allowed to clear customs.

…Coal shipped from Indonesia — China's biggest supplier — jumped sharply last week. Medium quality Indonesian coal was changing hands at a record high of $166.5 a tonne, the highest level since Argus started assessing Indonesia coal in 2004.

While China's biggest coal miners have pledged to increase production and go all out to help beat the power crisis, analysts are sceptical they can respond quickly enough to make a difference this winter.
Amusing stuff to see Emperor Xi capitulate yet it is almost certainly only very short-term. As is the crisis.
Various economies are short of supplies going into winter. Coal in India and China:
 
Gas in Europe:

And oil in the US:

One can always judge the latest business and investment fad by reading Chanticleer:
Tight energy markets, which are likely to prevail for the Northern Hemisphere winter and quite possibly beyond, should help keep the trade surplus elevated for a while yet and is obviously good news for Australia's gas giants, led by Woodside and Santos.

But while the price of oil has risen 54 per cent year to date and Asian LNG is up more than 240 per cent, Woodside shares have risen just 8.2 per cent over the same period, with Santos up just 13 per cent.

The pair are up 28 per cent and 18.3 per cent respectively in the last month, but their relative underperformance to oil and gas prices speak to the move away from oil and gas producers by institutional investors amid rapidly growing ESG concerns among asset owners such as super funds. As one fund manager told Chanticleer this week: "A lot of institutional investors are acting like it's 2050 already and getting rid of fossil fuels."

Many investors, the fundie says, have raced well ahead of companies and certainly governments in terms of their attitude towards fossil fuels. And they're happy to walk past the sort of market inefficiency or dislocation that investors typically love to exploit.

…Certainly asset owners and institutional investors who are shunning the sector do not appear to be budging on the ESG commitments and are instead playing the long game, steering clear of a sector that is already seeing capital costs rise due to a lack of support from lenders and investors and will see demand fall over the long term. They have no shortage of clean energy investment opportunities to chase.
A month ago there was no energy crisis. Why? Because it is not a grand narrative phenomenon so much as it is just another COVID distortion from a dizzying array of demand and supply-side factors that nobody put together.
But don't ask me, ask markets. Lagging energy equities are quite consistent with energy futures which display violent backwardation patterns. LNG:

Thermal coal:

WTI oil:

There is oodles of gas and coal and oil and renewables in the underlying global economy. As COVID distortions pass, that will become plain again as:
China overcomes COVID coal curtailments.
Europe overcomes Putin's energy rort.
US shale rebounds aggressively and OPEC is forced to pump again.
And the global goods economy slows to more sustainable levels of growth.
Don't get wrong. The inventory and production shortage will take time to correct so a difficult winter is probably ahead.
But, these are the conditions of a classic apparent, not underlying market imbalance that will pass swiftly. Put another way, it is cyclical, not structural. When market balances adjust then prices will crash even faster than futures predict.
That's always the way with commodities.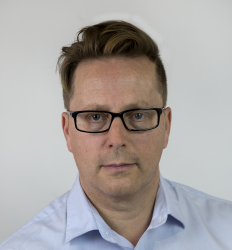 Latest posts by Houses and Holes
(see all)