Two years ago, the Department of Employment, Skills, Small and Family Business published a report (since removed) assessing skills availability in nursing.
This report found that nursing was oversupplied with workers:
While there were differences by specialisation, in 2017-18, employers generally filled their nurse vacancies with relative ease.

In 2017-18, 72% of nurse vacancies were filled and there was an average of 7.2 applicants per vacancy. These results are fairly consistent with those experienced over the previous three years (see Figure 1).

The vast majority of applicants were qualified nurses, however, over two thirds of qualified applicants were not considered suitable.

The primary reason for unsuitability was either a lack of experience in a specialisation or a lack of general experience in the occupation. Other reasons included poorly written applications, poor interview performance, not being registered with the Australian Health Practitioner Regulation Agency (AHPRA), and a lack of desired soft skills…

The supply of nurses has increased in recent years, with nursing graduate numbers and nurse registrations at historically high levels.

In 2016, more than 11,000 students graduated from a nursing bachelor course and 6500 students completed a diploma level enrolled nursing course. In March 2018, more than 392,800 nurses had general registration with AHPRA…

Employment outcomes for nursing graduates are fairly strong. In 2017, 79.3% of university nursing graduates were employed full-time four months after graduating. While higher than the average for all graduates (71.8%), outcomes are well below the historical employment outcomes for nurses (of above 90% from 2006 to 2012).
The federal government's own historical skills shortage list also shows that nurses have not been in shortage for many years, specifically:
Nurse educator – hasn't been in shortage since 2008.
Nurse manager – hasn't been in shortage since 2008.
Registered nurses – haven't been in shortage since 2011.
Enrolled nurses – haven't been in shortage since 2011.
In fact, midwives are the only category of nursing deemed in shortage.
A report from the Australian Population Research Institute (APRI) also found that that the number of doctors in Australia has easily out-paced growth in the population, driven largely by a conga-line of overseas trained doctors (OTDs) that enter Australia to work in a regional area only to then move to already-oversupplied cities once their mandatory term is up.
Despite the above facts, the Morrison Government is now using the coronavirus pandemic as an excuse to import 2000 overseas trained nurses and doctors:
Health Minister Greg Hunt said doctors and nurses who had already applied to come to Australia would be able to sidestep travel restrictions to secure flights and take up critical jobs in our pandemic response…

Figures provided by the Australian Nursing and Midwifery Federation show that skilled migrants make up 21 per cent of all newly registered nurses. In Victoria, overseas-trained doctors make up 23 per cent of total doctors and 30 per cent of doctors in regional areas…

In 2019, the Australian College of Nursing had a waiting list of 3000 people to do its course. The waiting list is now down to 300 and its current intake has just two nurses from overseas.

One of them is a 31-year-old cardiac theatre nurse from Manila, nicknamed Cham, who is about to start a job with a Melbourne suburban hospital. She was accepted into the course before the pandemic but, once Australia's borders closed, had her application for a travel exemption rejected five times.

She is one of seven Filipino nurses who had planned to come to Australia together…

The union argues it is unethical for Australia to draw on nurses from low-income countries facing their own shortage of healthcare workers.

"Overseas recruitment should not be the primary strategy to overcome workforce shortages in Australia or as an alternative to education and recruitment opportunities for the existing domestic workforce," the union wrote in a recent submission to government.
Australia is a wealthy nation. Why does it need to continually steal other countries' health workers rather than training its own citizens?
Robbing skilled human capital from developing nations is a deplorable tactic that stalls their development. Taking these workers away will leave those source countries short of expertise to help their own people.
The only sustainable solution is for Australia to increase training numbers. If 20,000 nurse graduates a year isn't enough, then lift the number. Moreover, improve pay and conditions to prevent nurses from leaving the field.
Sadly, the first response to any skills shortage in Australia – real or perceived – is to import migrant workers. And then we wonder why wage growth remains in the gutter.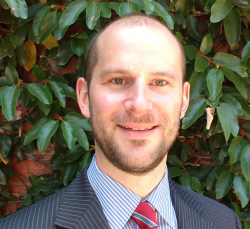 Latest posts by Unconventional Economist
(see all)