Back in June 2016, Mike Moynihan and Bob Birrell from the Australian Population Research Institute (APRI) released a showing that the number of doctors has easily out-paced growth in the population, driven largely by a conga-line of overseas trained doctors (OTDs) that enter Australia to work in a regional area only to then move to already-oversupplied cities once their mandatory term is up.
According to this research, the number of doctors in Australia surged by 47% in the decade to 2014-15, around 2.5 times the 19% growth in the overall population, driven overwhelmingly by OTDs:

Then in December 2016, Moynihan and Birrell released a follow-up report entitled GP Oversupply – Ignoring the Evidence, which examined the issue in greater detail:
The Coalition has tried to curb the costs of GP non-referred attendances. The charge to the taxpayer has grown from $3.3 billion in 2004-05 to $6.8 billion in 2014-15 (Table 1) and $7.2 billion in 201516. This is just one of many expenditure blowouts the Coalition has failed to control.

The one measure implemented, first by the Labor Government then extended to 2020 by the Coalition Government, was to put a cap on Medicare rebates paid for GP services. The hope was that this would slow the growth in the public bill for providing GP services. This measure has failed. Why?

The main reason is that the Coalition has presided over a surge in the number of GPs billing on Medicare, particularly in Australia's metropolitan areas. The dominant source of these extra doctors is overseas-trained doctors (OTDs) who have completed their compulsory period of service in undersupplied locations.

Most subsequently move to the major cities and regional centres. These OTDs are the main source of the rapid growth in the per capita provision of GP services in the cities. This is partly because of the surge in their numbers and partly because they bill for far more services per year than their Australian-trained doctor (ATD) counterparts (Table 4).

Meanwhile, in regional areas, the government is allowing employers to sponsor OTDs to replace those who have served their required time in areas defined as in shortage. Employers continue to sponsor more than 2,000 replacement OTDs on 457 visas each year (2,320 in 2015-16). This is more than the 1,529 training places for local graduates beginning their careers as GPs in 2015.

The result is a cycle leading to ever larger numbers of doctors relative to Australia's patient load and ever higher GP Medicare costs.

GPs are being forced to chase patients. However, the competition has not stopped a continuing increase in Medicare services…

Over the next few years, the Coalition Government faces a further surge in GP numbers due to the doubling of Australian medical school graduate numbers since the mid-2000s. Its own Department of Health has proposed dealing with the oversupply by reducing medical migration and requiring Australian graduates to serve where they are needed.

The Coalition Government rejected this advice, partly because it was afraid of the opposition that organised medicine always mounts to such proposals.

As matters stand, GP costs will continue to mount. Worse, because so many GPs are now pursuing patients, increasing numbers of GPs are resorting to high throughput medicine in order to achieve their income targets. Medicare billing costs are rising yet the quality of medical care is diminishing.
Around the same, the Australian Medical Association (AMA) lobbied the government to stem the flow of OTDs amid the worsening oversupply:
…the Australian Medical Association said labour market testing for medical practitioners was not mandatory, and the system should be changed.

The AMA's Victorian president, Lorraine Baker, said Australia had had a shortage of doctors a decade ago.

She questioned why large numbers of doctors were still being brought in from overseas when this was no longer so.

"Across Australia, there has been a 150 per cent increase in medical school places since 2004," Dr Baker said.

"Unsurprisingly, this has led to a bottleneck pressure to train these junior doctors, to such an extent that there are now unemployed junior doctors in Victoria," she said.

Dr Baker also said that the 457 visa scheme had not addressed the "maldistribution" of doctors.

"There is still a shortage of doctors in some rural areas, while at the same time there is high density numbers in inner-metropolitan areas," she said.
The Department of Health also sought to remove 41 health roles from the official skills shortages list:
The department wants 41 health roles — including general practitioners, resident medical ­officers, surgeons and anaesthetists — to be removed from the Skilled Occupations List in the hope that Australian doctors will fill areas of need, particularly in remote areas…

The Health Department, in its unpublished submission to the latest review of the Skilled Occupations List, sees a wave of ­Australian-trained doctors coming into the system and fears the public investment in their skills will be squandered…

"Immigration is often used as a short-term demand management strategy and it continues to be poorly co-ordinated … Over a longer planning ­horizon, better management of migration pathways for international health professionals must occur in combination with all commonwealth departments … and the analysis must include evolving training and reform strategies."
However, the Turnbull Government refused to cull the Skilled Occupation List because they didn't want Australians to think 'skilled' visas were being used to manage short-term shortages of workers, despite this being their initial purpose:
The Australian has previously revealed the Department of Health wanted 41 medical occupations, including GPs and surgeons, removed from the 2016-2017 list because local graduates might struggle to find training places or jobs so long as the immigration pathway remains open. Those recommendations were largely ignored or overruled, by an interdepartmental committee and then the responsible Department of Education and Training, in the annual review, with the government offering no explanations.

Briefing notes for Vocational Education and Skills Minister Scott Ryan, obtained under Freedom of Information laws, emphasise that since its establishment in 2010 "the list has remained relatively stable with only a few occupations being added or removed in any given year".

"Major changes to the list from year to year would signal that it is being used to manage short-term labour market fluctuations," the briefs state.

Other aspects of that advice — including all instances where stakeholders disagreed with the recommendations — have been withheld from release under FOI for fear of compromising the review process and undermining the labour market.
Fast forward to September 2018 and the Coalition is planning to kick out foreign GPs amid concerns over rampant Medicare billing. From The Australian:
Overseas-trained GPs are being targeted by authorities in an ­unprecedented bid to reduce over-servicing and enforce professional standards, amid concerns about a rampant increase in Medicare billing.

As the nation's doctor shortage comes to an end, the number of imported GPs is set to be slashed by more than 1000 in coming years as separate regulatory and reform efforts take hold.

Some overseas-trained doctors will be required to leave the ­country, others will be ­denied entry through a secretive visa overhaul.

Central to the latest intervention is a Health Department analysis that suggests the average government billing of an ­overseas-trained doctor — across Medicare, the Pharmaceutical Benefits Scheme and referrals — tripled in three years.

Many overseas-trained GPs now work in cities, and there has long been speculation that some clinics rely on them to maximise patient throughput with the lowest overhead costs…

The average government billing for an overseas-trained doctor in 2016 was $486,398.

The analysis found that reducing the number of doctors would keep expenditure down. For every doctor not given a visa, the government would save more than $400,000 a year in rebates and subsidies…

74 per cent of ­overseas-trained doctors have worked in primary healthcare in cities… "(The) majority of the growth in GPs, overseas-trained doctors in particular, has been concentrated in the metropolitan areas."
So basically, the above mirrors the findings from the APRI in 2016, which were largely ignored by the Coalition.
The Senate's 2016 report, entitled A National Disgrace: The Exploitation of Temporary Work Visa Holders, identified massive flaws in the Consolidated Sponsored Occupations List, which it saw as ad hoc and ineffective. It also noted that skilled visas were "not sufficiently responsive either to higher levels of unemployment, or to labour market changes in specific skilled occupations". Accordingly, the report recommended implementing rigorous, independent, evidence-based, and transparent processes for determining the List, along with more stringent labour market testing.
This farce blows up pretty much every justification politicians pump-out in support of mass immigration:
we're stealing the medical professionals from developing economies, ensuring those peoples left behind see standards of living fall;
while also flooding our own medical labour market to squash wages and blow-out Medicare, guaranteeing that many of these highly trained professionals instead work for Uber, lowering our living standards.
Cut the intake.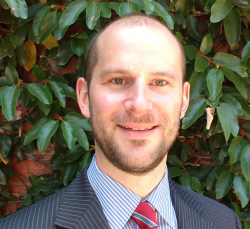 Latest posts by Unconventional Economist
(see all)