Thankfully we still have some independent press. The Saturday Paper:
The rate of Covid-19 hospitalisations in New South Wales is being reported at one-third of the real figure, with the actual numbers being masked by a decision to only report those who end up in medical facilities, and not the thousands receiving care under the state's "hospital in the home" arrangements.

On Tuesday, Premier Gladys Berejiklian said the "most recent figure I have for the rate of hospitalisation was 5.5 per cent in terms of cases converting to hospitalisation". The real figure, however, is about 15 per cent, according to medical experts and a briefing provided to national cabinet.

On Thursday, the state reported almost 1000 people with Covid-19 were in hospital and 160 of those were receiving the most complex form of healthcare in intensive care units.

But that figure leaves out almost 1700 people who are receiving hospital-grade care for coronavirus in their own homes in NSW. Most of those are being monitored by staff from the swamped Westmead Hospital in the state's Western Sydney Local Health District. Under these arrangements, patients who would otherwise be on the hospital ward are instead given oxygen and other support at home with scheduled visits from hospital staff.

At least eight people in the state have died at home since the Delta outbreak began. Some, who were being given home care, deteriorated so quickly from mild illness to death that there was no time for even an ambulance to be called. The coroner is investigating these deaths.

The Saturday Paper has also been provided access to the nation's Critical Health Resource Information System (CHRIS), which provides real-time data on the use of intensive care beds in every state and territory hospital network. On Thursday, 80 per cent or 689 of the 855 staffed ICU beds in NSW were full. Of these, 170 – or one-quarter of the occupied beds – are being used to treat Covid-19 patients. The situation in Victoria is worse. More than 90 per cent of ICU beds are full there. Hospitals are struggling to encourage nurses who worked in last year's outbreak to help again.

The CHRIS platform, developed last year in response to Covid-19, is the same platform used to prepare briefings for national cabinet. In just three weeks the number of staffed ICU beds in NSW has actually fallen by nine.

In advice prepared for national cabinet, hospital demand in all states and territories was forecast using a "transition ratio" from active Covid-19 case to hospitalisation. In the document, obtained by The Saturday Paper, political leaders were told this ratio was calculated by dividing the number of individuals requiring hospitalisation by the number of active cases in the week before. By this method, the hospitalisation ratio is 0.16 or 16 per cent.

Garvan Institute of Medical Research executive director Professor Christopher Goodnow told staff in a private briefing that "hospitalisation is tracking around 15 per cent in the current NSW outbreak".

These figures are important because health system workers who have spoken with The Saturday Paper believe clinical care is already being compromised in the NSW outbreak and may have already caused the death of people who might otherwise have been saved.
This has triggered a mad scramble to repair the lies of Gladys Berejiklian:
More than one in 10 people in NSW with COVID-19 now end up in hospital, although health authorities warn the figure is likely higher given the lag between infection and becoming sick enough to need hospitalisation.

As Sydney braces for case numbers to spike in the coming weeks, the latest NSW Health figures for the Delta outbreak, released on the weekend, show the hospitalisation rate of people with COVID-19 is 11 per cent.

Premier Gladys Berejiklian will this week release modelling which she says will show "what is foreshadowed to be a peak in cases but also the peak hospitalisation, the peak in intensive care".

Ms Berejiklian last week said the state's hospitalisation rate was 5.5 per cent, although the previous NSW Health COVID-19 report, in the period up to August 14, had the figure at 12 per cent when cases numbers were lower.

The Premier's office was asked to clarify the source of Ms Berejiklian's 5.5 per cent hospitalisation rate, but a spokeswoman said: "Please feel free to ask any further questions at tomorrow's press conference".

NSW Health's latest surveillance report says, "because there can be a delay between a person becoming ill with COVID-19 and subsequently requiring a hospitalisation, and because cases in the current outbreak have a median of 11 days between onset and death, hospitalisations and deaths are under-reported".
As it happens, over the years I have received hospital treatment twice for the same illness. Once in the hospital and once via "hospital in the home". There was little difference. I was just as sick on both occasions and received much the same care. The decision about who goes where is based upon a triage process so it is probably fair to say that those treated at home are less unwell. But they are still sick enough to be "hospitalised" in the treatment sense, and in terms of using up resources. They should be included in the numbers.
While I'm on the subject, any anti-vaxxers reading might want to familiarise themselves with the process of triage because if it comes down to a choice between you and a vaccinated soul for a ventilator then you're going to miss out.
Still more Berejilian lies are exposed this morning:
…there's some debate over exactly when we'll see that "peak in cases", with Premier Gladys Berejiklian insisting October will be the worst month, while a health expert claims we'll be suffering for far longer.

Follow below for today's top updates. Just make sure you keep refreshing the page for the latest news.

Professor in epidemiology and public health specialist at the University of Melbourne Tony Blakely has told ABC News Breakfast NSW will hit 3000 cases a day – or "possibly more" – before we reach the peak.

"It's going at about 5 per cent per day increase and that should plateau off. So as the vaccine coverage goes up, that increase will plateau out," he said.
The stretch to Canberra. Peter Hartcher describes another:
The Morrison government belatedly is delivering adequate vaccine supplies to a country where most of the population is suffering under stay-at-home orders. And, while an unabashed Prime Minister waits to be congratulated by a grateful people, he's taken on a huckster's hubris.

Every day now, he demands the premiers prepare to dismantle the protective measures they've put in place. "Get out of the cave," he urges. His Treasurer, Josh Frydenberg, has taken to threatening that he'll withhold support payments from naughty states. The Attorney-General, Michaelia Cash, has warned that Western Australia's border closure might be vulnerable to a High Court challenge.

…Of course, where Australia is in "the cave", it's because premiers have been seeking to protect citizens in the face of vaccine shortages. And foremost among people's "liberties and freedoms" is the right to live. It drives the premiers crazy to hear Morrison campaigning against them.

Morrison sees advantage in championing "opening up" and "freedom". He's anticipating the day when enough of the population has been vaccinated that stay-at-home orders can be lifted and closed state borders opened. He wants to cement himself in the public mind as the great liberator, and Labor as officious nannies and maddening control freaks.

It is important to generate a sense of hope in a time of great anxiety. But the Prime Minister is also peddling an unreality. The expectations he's setting up for a glorious and unrestrained freedom are unrealistically rosy.

Today, the outbreaks in the two most populous states are still growing by the hour. People are dying in increasing numbers, in spite of curfews and strict lockdowns.

The lockdowns are effective: "The number of cases would be doubling every two days if they had no restrictions, but instead it's doubling every 10 to 11 days," says virologist Brendan Crabb, chief executive of the Burnet Institute.
Doherty modeling insists upon lockdowns 30% of the time if contact tracing is working well, which it isn't, so the lockdown proportion of response rises commensurately, or the cases do.
Finally, there is Mu:
The World Health Organization (WHO) has added another coronavirus variant to its list to monitor. It's called the mu variant and has been designated a variant of interest (VOI). What this means is that mu has genetic differences to the other known variants and is causing infections in multiple countries, so therefore might present a particular threat to public health.

It's possible that mu's genetic changes might make it more transmissible, allow it to cause more severe disease and render it more able to escape the immune response driven by vaccines or infection with previous variants. This in turn might leave it less susceptible to treatments.

Note the word might. A VOI is not a variant of concern (VOC), which is a variant that has been proven to acquire one of those characteristics, making it more dangerous and so more consequential. Mu is being monitored closely to see if it should be re-designated as a VOC. We have to hope not.

Read more: What's the Mu variant? And will we keep seeing more concerning variants?

There are four other VOIs being watched by the WHO – eta, iota, kappa and lambda – but none of these have been reclassified as a VOC. That might be the case with mu as well, but we have to await further data.

What makes mu particularly interesting (and concerning) is that it has what the WHO calls a "constellation of mutations that indicate potential properties of immune escape". In other words, it has the hallmarks of being able to get around existing vaccine protection.

Where is it spreading?

Mu was first seen in Colombia in January 2021, when it was given the designation B1621. It has since been detected in 40 countries, but is thought to currently be responsible for only 0.1% of infections globally.

Mu has been much more prevalent in Colombia than anywhere else. When looking at coronavirus samples that have been genetically sequenced, 39% of those analysed in Colombia have been mu – though no mu samples have been recorded there in the past four weeks.

A Colombian woman wearing a facemask

Mu initially spread in Colombia, though infections now appear to have subsided. Sebastian Barros/Shutterstock

In contrast, 13% of samples analysed in Ecuador have been mu, with the variant making up 9% of the samples sequenced in the last four weeks, while in Chile just under 40% of sequenced samples have turned out to be mu over the last month. This suggests that the virus is no longer circulating in Colombia, but is being transmitted in other nearby South American countries.

So far, 45 cases have been identified in the UK through genetic analysis, and it looks like they came from overseas. However, as not all COVID-19 cases end up being sequenced to see which variant they are, it's possible that mu's prevalence in the UK could be higher.

How dangerous is it?

The key questions are whether mu is more transmissible than the currently dominant variant, delta, and whether it can cause more severe disease.

Mu has a mutation called P681H, first reported in the alpha variant, that is potentially responsible for faster transmission. However, this study is still in preprint, meaning its findings have yet to be formally reviewed by other scientists. We can't be sure of P681H's effects on the virus's behaviour just yet.

Mu also has the mutations E484K and K417N, which are associated with being able to evade antibodies against the coronavirus – the evidence on this is more concrete. These mutations also occur in the beta variant, and so it's possible that mu might behave like beta, which some vaccines are less effective against.

Mu also has other mutations – including R346K and Y144T – whose consequences are unknown, hence the need for further analysis.

Read more: South African health experts have identified a new lineage of SARS-CoV-2: what's known so far

But can mu actually evade pre-existing immunity? As yet there's only limited information on this, with a study from a lab in Rome showing that the Pfizer/BioNTech vaccine was less effective against mu compared to other variants when tested in a lab-based experiment. Despite this, the study still considered the protection offered against mu by the vaccine to be robust. Really, we don't yet know whether mu's mutations will translate into increased infection and disease.

Striking reports on mu have been appearing, though. In late July, a news station in Florida reported that 10% of samples sequenced at the University of Miami were mu. In early August, Reuters reported that seven fully vaccinated residents of a nursing home in Belgium had died from an outbreak of mu. However, these are limited snapshots of the variant's behaviour.

What happens next?

Mu is the first new variant to be added to the WHO's list since June.

When a variant is designated of interest, the WHO carries out a comparative analysis of the characteristics of the new variant, assessing how it compares to others that are also being monitored by asking its member states to gather information on the variant's incidence and effects. This is currently underway, and means that Public Health England is keeping a close eye on it.

The designation of mu as a VOI reflects the widespread concern over the possibility of new variants emerging that might prove problematic. The more transmissible delta variant taking hold in many countries, especially among the unvaccinated, shows how quickly and significantly viral variants can change the course of the pandemic.

In Kenya, only 1.5% of people have been fully vaccinated against COVID-19. Daniel Irungu/EPA-EFE

Every time the virus reproduces inside someone there's a chance of it mutating and a new variant emerging. This is a numbers game. It's a random process, a bit like rolling dice. The more you roll, the greater the chance of new variants appearing. The main way to stop variants is global vaccination.

The emergence of mu reminds us of how important that goal remains. Many people, especially in developing countries, remain unvaccinated. We must get vaccines to these countries as quickly as possible, both to help the people there who are vulnerable but also to stop new variants from emerging. Otherwise, our exit from the pandemic will be set back, possibly for months on end.
The problem with perpetual lying amid an actual crisis is that the latter is always outflanking the former. Closed states are going to remain closed. Bernard Keane:
Imagine you're Mark McGowan and you tell West Australians "I know we're COVID-free and our economy is doing well, but I've agreed to a national plan developed in Canberra and I'm going to let infected people from the east fly and drive into WA and I know a lot of West Australians will get sick, and many will die as a result, but it's for the good of the federation and because people in Sydney want to come for a holiday."

His premiership would last about five minutes beyond any such announcement, notwithstanding any pious op-eds in support in the AFR from business leaders and economists.

How do we know? Consider the case of maladroit Attorney-General Michaelia "Chuckles" Cash this week. With the government, News Corp and the AFR, and much of the press gallery going full bore on the "stick to the national plan" Canberra view, Cash — ironically, from WA — emerged to declare that the High Court would reverse itself and find against the WA government if it kept borders closed once vaccinations reach 70% or 80%.

…And how did that play out in the west? Liberal WA backbenchers lined up to give Cash a kicking. Former Liberal premier Colin Barnett went public to criticise her. Cash, Morrison and Josh Frydenberg were forced to rule out repeating Porter's error of supporting another Palmer challenge. "I have repeatedly commended Premier McGowan for his handling of the pandemic in Western Australia," Cash added pleadingly. That is, when political push comes to shove, the Canberra perspective isn't one the government will stick with.

Imagine going to an election on a platform of forcing West Australians to get infected. Or Tasmanians. Or South Australians. Or Queenslanders.
We aren't asked to imagine it for SA or TAS because they have Coalition governments.
And, the truth will out:
The federal employment minister Stuart Robert told David Speers on ABC's Insiders that "anything could change [this] week" and "there will always be continued modelling and further work". He made the comments when asked about the country's strained health system — a strain which will intensify if modelling is right and cases surge in the reopening, as news.com.au reports. To make his point, Robert explained to Speers that his planned Insiders show next week could change between now and then.
All of this broken trust is destroying the faith of individuals and families in government and how they should respond to the spreading virus. This will lead to a badly hampered reopening process as decisions made by private individuals to lock down fill the trust void.
In short, there's a form of toxic Ricardian equivalence at work that is going to hold the recovery back in 2022.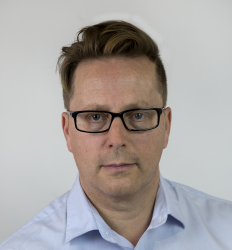 Latest posts by Houses and Holes
(see all)