Should you throw away your Chinese phone?
Consumers should throw away their Chinese phones and avoid buying new ones, Lithuania's Defence Ministry has warned.

A report by its National Cyber Security Centre tested 5G mobiles from Chinese manufacturers.

It claimed that one Xiaomi phone had built-in censorship tools while another Huawei model had security flaws.

Huawei said no user data is sent externally and Xiaomi said it does not censor communications.

"Our recommendation is to not buy new Chinese phones, and to get rid of those already purchased as fast as reasonably possible," said Defence Deputy Minister Margiris Abukevicius.
Who knows? It's probably paranoia.
Then again, I am now eyeing my Chinese robot vacuum with a great deal of suspicion. It has a camera, GPS and this little red eye that blinks in the dark. I can't help wondering if it is uplinking to Beijing…
That said, my vacuum pales next to the danger represented in Beijing's useful idiots. Stan Grant is an outstanding local example:
There is a tendency to see China as a revisionist power set on upending the global order. Certainly, with his public statements President Xi Jinping can sound like a revisionist. He has ignored international rulings to claim disputed territory. He has threatened force to bring Taiwan to heel.

He believes he is a man of destiny. As he says: "No force can stop the Chinese people and the Chinese nation forging ahead." By 2049, Xi says, China will be a "major world power with pioneering global influence".

But is this overthrowing the order or working within it? Far from rejecting the institutions of international power, China has been an enthusiastic participant. It has joined the major global bodies — among them the World Trade Organisation and the World Health Organisation.

It has embraced multilateralism and global norms. The international order has underwritten China's rise. Xi Jinping himself has presented China as a champion of globalisation and multilateralism at the very time when America under Donald Trump was withdrawing from it.

As the Rand Corporation think tank pointed out in a study in 2018, there is nothing straightforward about China's role in the world. China's engagement with the global order, it says, is a "complex and contradictory work in progress".

Rand wrote that China sees "multilateral institutions as important, if not essential, for the achievement of its interests".
And what are those interests, Stan? The 14 conditions to end democracy spells it out in black and white:

In short, the occupation of every economy that matters to coerce global worship of the CCP and enforce political dominion worldwide. Make space for that? No thanks.
If that's the best Stan's got then I'd suggest he has another chat with his vacuum to reformulate the propaganda plan.
Scratch that, he already has, pivoting to ribald fearmongering:
Paul Keating has had his ear fastened to his Chinese sucker for years. It has cleaned his brain clear out of his head. Now even Labor has apparently had enough of the propaganda roar that comes with the suction:
Labor MP Anthony Byrne, deputy chair of Parliament's intelligence and security committee, said Mr Keating had done his party a "great disservice by attacking, in my mind, one of the best Labor parliamentarians to ever grace the floor of the Senate" in Senator Wong.

…"The fact is that we are responding to a different China to the one Keating is trying to display," he said. "The best thing Paul could do is put the kaleidoscope down, look realistically at what's happening and put his Montblanc pen away so that he doesn't trivialise and mock our national security priorities, and actually writes a proper analysis of the existential threat Australia faces in a geopolitical sense."

"Keating is wilfully blind to China's international aggression through cyber attacks, which have caused major disruption to our university and corporate sectors," Mr Khalil has written in an opinion piece.

"His article yesterday colourfully and rightly highlights the narrowness of the Morrison foreign and defence policy, yet Keating's attacks reveal that like Morrison, he has fallen into the trap of binary thinking – that Australia's only choice is between a declining US or a rising China."
Has Labor finally stopped listening to its Chinese appliances?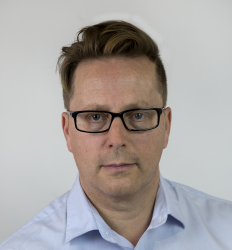 Latest posts by Houses and Holes
(see all)