Australia's booming pre-COVID international education industry was built on the back of Chinese students:
Before COVID hit, Australian universities had the highest concentration of Chinese students in the developed world, with around one in nine students at Australian universities Chinese in 2017:
Over the past 18 months, we have witnessed dire warnings from the edu-migration industry that the lucrative Chinese student market was collapsing. Not so according to new data from the federal government, with enrolments down only 2%:
Despite dire predictions of international students abandoning Australia in preference for Northern Hemisphere institutions, total Chinese university enrolments as of July, which takes in second semester, were 140,786, just 2 per cent lower than 2020.

Commencing students, almost all of which will be studying online from their homes, were up 0.3 per cent on 2020, at 40,224, according to federal government data.

However, a more nuanced picture emerges if the Group of Eight universities are factored into the equation. It reveals that Chinese enrolments are up by 6.4 per cent to 99,091 compared to July 2020 with new enrolments up by 17 per cent to 29,015 compared to the same time last year…

Among the non-Go8, an entirely different state of play can be seen. Total enrolments in non-Go8 universities have now fallen by 18 per cent (41,965 compared to 50,646) and commencing student enrolments have fallen by 27 per cent to 15,388…

Phil Honeywood, chief executive of the International Education Association of Australia, said the growing gap between Chinese enrolments in Go8s and the rest could be explained by their preference for a degree from a prestige brand and the fact they aren't motivated by permanent residency pathways, unlike many Indian and Nepalese students.
My view is that a marked reduction in Chinese students studying at our universities would be a welcome development.
Excessive numbers of Chinese students at our universities undermined the education system and the national interest via:
Repeated scandals whereby free speech was violently suppressed (e.g. the Drew Pavlou affair).
Universities aiding and abetting CCP persecution via intellectual property deals.
Academics being captured via "global talent" schemes that double their incomes.
Student unions being turned into Chinese lobbies and Confucious Institutes pumping propaganda into coursework.
Pedagogical standards being smashed in order to teach and pass sub-standard, non-English speakers.
These developments were disastrous for the long-run productivity and prosperity of Australia, which hinges upon quality education.
Nor should Australia's universities drop standards further to entice students from India and Nepal seeking permanent residency. As noted by The Australian's higher education shill, Tim Dodd:
"Too many of the expanding numbers of students from India and the sub continent were in low quality, generic business courses, and hoping for permanent residency without having in-demand skills".
Instead, Australia's international education system should target a smaller intake of higher quality students via:
Raising entry standards (particularly English-language proficiency);
Raising financial requirements needed to enter Australia; and
Removing the link between studying, work rights and permanent residency.
These reforms would lift student quality, would raise genuine export revenues per student, would remove competition in the jobs market, and would lower enrolment numbers to sensible and sustainable levels that are more in line with international norms.
They would also help to improve teaching standards and the experience for domestic students, which should be our universities' number one priority.
In short, international education needs to become a genuine export industry rather than a people importing immigration industry.
We must restore Australia's universities back to being about 'higher learning' rather than 'higher earning'.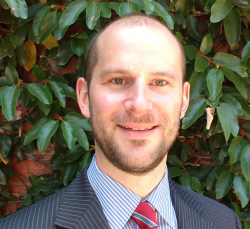 Latest posts by Unconventional Economist
(see all)