NSW planning minister Rob Stokes is the latest to call out the federal government's bogus housing affordability inquiry:
Federal politicians, developers, economists and large sections of the media are quick to blame all our housing affordability woes on slow supply, slow state planning systems and stringent controls.

But the idea that the planning system alone can solve housing affordability is ludicrous at best; wilfully negligent at worst.

The housing asset boom has been a global phenomenon during the pandemic…

Even American sunbelt cities, vaunted for their simplified and liberalised planning system, have seen sharp rises, such as 20 per cent in Houston and 27 per cent in Atlanta in the 12 months to May 2021.

Planning can make important changes to the housing stock in the long term, but it cannot explain the huge price jumps we have seen. It simply makes no sense that at a time of historically low population growth and great economic uncertainty, the cause of escalating prices is insufficient supply…

The Federal Parliament's inquiry into housing affordability and supply may well find some new insights, and I hope it does. But I'm sceptical it will find solutions not already found in the Henry Tax Review of 2010, the Productivity Commission's inquiry of 2004, or the Prime Minister's Home Ownership Taskforce of 2003, among other much-vaunted inquiries. All of these included recommendations – never taken up by the government of the day – which recognised the Commonwealth policy settings could have a substantial effect on affordable home ownership…

What we cannot do is compromise our standards in response to the specious reasoning that house prices are so high because of the NSW planning system.
Let's get real for a moment. The federal government is only focusing on housing supply because it is an area of state responsibility. It is an attempt by the federal government to pass the buck to the states while assisting its mates in the property development industry.
Besides, the collapse in immigration has already solved NSW's supply 'problems'.
The NSW Productivity Commission (PC) released a White Paper in June explicitly stating that Sydney's housing shortage was caused by an unexpected boom in Sydney's population when the federal government threw open the immigration floodgates in 2005:
Much evidence suggests that our State, and Sydney in particular, has not delivered enough housing over many years.

Of many possible contributing factors, two stand out. First, population growth has exceeded expectations. Forecasts made in 2005 predicted that Sydney's population would reach 5.2 million by 2031. More recent projections are for a population of around 6.2 million by this time (NSW Department of Planning, Industry and Environment, 2019).

Second, housing supply policy has not achieved the desired results… Since 2006, NSW housing supply has not kept pace with demand or State targets. That has created an accumulated underlying shortage of dwellings.
Shortly afterwards, the NSW Budget revealed that the state's housing shortage had all but evaporated thanks to the collapse in immigration:
Residential construction is expected to remain strong in the very near term, fuelled by higher house prices, ongoing policy support and low interest rates…

Building approvals are now running well ahead of the change in population, which is depressed due to the lack of inward migration. This suggests a potential oversupply in the near-term relative to the underlying demand for housing (Chart 2.13).
However, rebooting the 'Big Australia' mass immigration program would create renewed 'housing shortages', according to NSW Intergenerational Report. Specifically, the NSW IGR states that "net overseas migration is expected to return to positive levels in 2023, before returning to pre-COVID-19 levels towards the end of this decade". Accordingly, "net migration is projected to contribute 2.0 million people to the NSW population" over the projection period to 2061, which "will need 1.7 million additional homes for a growing population, equivalent to one new home for every two existing homes".
Sydney's housing shortage could be permanently solved with the stroke of a pen by the federal government. All it needs to do is reduce immigration back to historical pre-2005 levels. This would also negate the need to bulldoze Sydney's suburbs into high density.
Without immigration, Sydney's population wouldn't even grow (see above chart). Therefore, mass immigration is the sole driver of any housing shortage.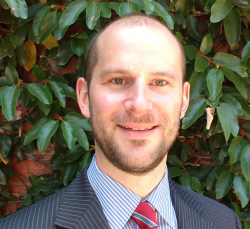 Latest posts by Unconventional Economist
(see all)