Last week, the NSW Productivity Commission (PC) released a White Paper explicitly stating that Sydney's housing shortage was caused by an unexpected boom in Sydney's population when the federal government threw open the immigration floodgates in 2005:
Much evidence suggests that our State, and Sydney in particular, has not delivered enough housing over many years.

Of many possible contributing factors, two stand out. First, population growth has exceeded expectations. Forecasts made in 2005 predicted that Sydney's population would reach 5.2 million by 2031. More recent projections are for a population of around 6.2 million by this time (NSW Department of Planning, Industry and Environment, 2019).

Second, housing supply policy has not achieved the desired results. Even during the more recent housing construction boom, the number of dwellings completed has, on average, fallen short of planning targets (see Figure 7.1).

Since 2006, NSW housing supply has not kept pace with demand or State targets. That has created an accumulated underlying shortage of dwellings. The 2016 NSW Intergenerational Report estimated an accumulated shortage of 100,000 dwellings. The high levels of completions since 2016, along with declines in net immigration due to border closures, have brought the estimated shortage down to around 54,000 dwellings in 2020 (Figure 7.2).

The shortage is expected to shrink further in the near term as border closures constrain population growth and hence housing demand.

Undersupply is expected to continue and increase if we do not change the way we plan for housing. If future undershooting of targets is assumed to be consistent with the past, undersupply is projected to gradually build again to more than 100,000 dwellings by 2038 (see the right-hand side of Figure 7.2). This highlights the urgency of unlocking additional housing, both now and into the future…
The NSW PC Report also forecasts that immigration and population growth will return to its pre-COVID level, which will obviously drive the predicted housing shortages over the second half of the decade:
Impacts of COVID-19 immigration restrictions mean the State's population growth will ease over the next year or more. But later in the decade, population growth is expected to return to near previous levels.
The NSW Intergenerational Report has also been released, which comes to similar conclusions:
Net migration is expected to average around 48,000 people each year to 2061. This reflects a net gain of around 66,000 people moving from overseas to New South Wales and a net loss to interstate migration of 17,000…

Net overseas migration is expected to return to positive levels in 2023, before returning to pre-COVID-19 levels towards the end of this decade…

Over the projection period to 2061, net migration is projected to contribute 2.0 million people to the NSW population. Around 90 per cent of people arriving into New South Wales from overseas settle in Greater Sydney, Wollongong and Newcastle…

Stable and affordable housing is critical to economic security and to our physical and mental wellbeing… Housing is a basic human need and a key component of our quality of life…

For an extended period through the late 2000s and early 2010s, the amount of new housing being built was not enough to keep pace with population growth. This occurred alongside rapid increases in the price of housing and the reversal of a decades-long trend toward fewer people per household…

Up to 2060-61 we project New South Wales will need 1.7 million additional homes for a growing population, equivalent to one new home for every two existing homes. This is a significant task and will require an average of 42,000 additional homes to be added to the housing stock every year…

This construction rate will be a significant challenge [and] difficult to sustain over the coming decades, particularly as vacant land becomes more scarce which increases the need for development in areas that have already been built up…

We expect 86 per cent of New South Wales' population growth over the next 20 years will be in Greater Sydney… Around one third of new housing is projected to be in the form of apartments… This compares with the current 20 per cent share of homes that are apartments…
Let's get back to basics here. Sydney's housing shortage could be solved with the stroke of a pen by the federal government. All it needs to do is reduce immigration back to historical pre-2005 levels. This would also negate the need to bulldoze Sydney's suburbs into high density.
Without immigration, Sydney's population wouldn't even grow (see above chart). Thus, immigration is the primary driver of Sydney's housing shortages.
Why won't anybody acknowledge the bleeding obvious?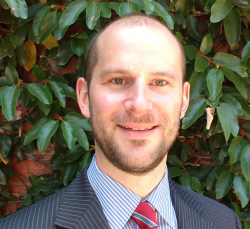 Latest posts by Unconventional Economist
(see all)