On 23 March, the New Zealand Ardern Government announced major property tax reforms targeted at investors, specifically:
extending the term of the Bright Line Test for taxing capital gains on investment property from five years to 10 years; and
fully removing the tax deductibility of mortgage interest payments on residential investment properties.
Yesterday, the Ardern Government announced the finer details of the changes. In particular, landlords will no longer be able to claim mortgage interest as a tax deductible expense on existing properties, but will be able to claim the interest deduction if the property is a new build.
The ability to deduct mortgage interest will be phased out for existing rental properties over four years to facilitate an orderly withdrawal from the market.
From Interest.co.nz:
The removal of interest deductibility means that from October 1, 2021, interest will not be deductible for residential property acquired on or after March 27, 2021. For properties acquired before March 27, 2021, investors' abilities to deduct interest will be phased out between October 1, 2021 and March 31, 2025.

The Government in March announced the rule change. However, the change is only expected to be passed into law in early 2022. So, any details unveiled to date could technically be changed before then.
Excluding new builds from the policy is sensible, since it will encourage investment into new housing supply and put downward pressure on rents.
I have campaigned hard for affordable housing for a decade. Yet even I believe that removing the ability for property investors to offset the interest on loans as an expense against their income from those same properties is overly punitive.
Any business should be allowed to treat interest paid in the pursuit of generating income as a legitimate expense. It is only when negative gearing is allowed against unrelated wage/salary earnings that there is a problem, and the New Zealand Government already implemented reforms ring fencing negative gearing in 2019.
In my view, the New Zealand Government should, at a minimum, grandfather existing property investors from its changes to interest deductibility.
Regardless, I have been highly critical of the Ardern Government for promising to 'fix' housing affordability, but largely sitting on its hands. These reforms show that it is serious.
It will be interesting watching how the market digests these changes.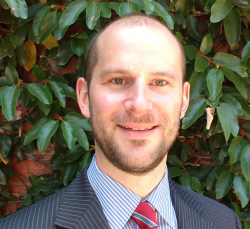 Latest posts by Unconventional Economist
(see all)