Goldman with the note:
Unprecedented regulatory tightening in the largest asset class globally

Regulatory actions in China Internet have resulted in more than US$1tn market cap loss on the tech sector since mid-Feb, but in the past two weeks, investor focus has shifted to the US$60tn China property market which is linked to ~20% of Chinese GDP and represents 62% of household wealth. More than 400 new property regulations that are largely tightening in nature have been announced ytd to restrain housing market activity, spanning supply, demand, funding, leverage, to price control measures.

Property (pressure) is omnipresent in the Chinese equity market

We see property directly and indirectly impacting ~15% of listed company profits via the financial, construction, consumption, and wealth-effect channels. We reduce our2022 EPS growth forecast for MSCI China from 13% to 7% on lower property growth impulse but it could fall to -15% if our economists' bear case prevails.

(Contagion) risks are building, but systemic risk could be avoided

The tightening measures have contributed to a 14% yoy fall in property sales andUS$90bn of market cap erosion in developer equities so far in 3Q, stresses in the property HY market, and rising local-to-global spillover concerns. GS Research team collectively sees a prolonged and bumpy deleveraging path but believes systemic risk will be contained if timely policy backstops are provided, largely consistent with a "muddle-through" scenario implied in prevailing equity valuations. However,there is increasing focus on the narrowing window for policymakers to react, and property headlines and contagion fears could keep market volatility elevated until policy circuit-breaker emerges.

Property-centric strategies and opportunities

We divide the total listed market cap into "Property" and "Non-Property" cohorts. In the latter, we continue to favor regulation beneficiaries that receive policy tailwinds, notably Semi, Software, Renewables, Autos, and Sportswear. In the former, we would look for alpha opportunities in late-cycle property plays, including brokers, copper/aluminum, and select consumers.

On a standalone basis, property equities only account for 3% of the total listed market cap. But, as shown in our earnings analysis, the 'property beta' is much more consequential when the supply-chain impacts are taken into account.

Instead of relying on conventional price correlation metrics, which only show the affinity of directional price movements between two subjects, we turn to our clustering analysis to better identify how sectors trade with each other in both direction and magnitude terms. Generally, we note that Financials (Banks, Insurance), Commodities (Materials, Energy), and Cap Goods have been more sensitive to 'property beta', while the technology and consumer cohorts, notably, Semiconductors, Autos, IT Hardware, and Online Media/Retailingare less well linked.
Tell me, friend, why has Goldman the wise been pushing commodities like iron ore and copper on its clients all year?
Meanwhile, while markets party on Evergrande rumours, the real risk of a broader property adjustment  is still growing:
Chinese real estate developers' total financing plunged in August amid tightening restrictions on lending to the sector and homebuilders' continued deleveraging efforts to meet regulatory requirements.

Property developers' total financing was 1,172.8 billion yuan last month, slumping 50.3 per cent from a year earlier and plunging 42.4 per cent from the previous month, according to data from the China Index Academy, one of the country's largest independent real estate research firms.

Notable, that marks the first time this year that real estate developers' financing through all channels have declined on both year-on-year and month-on-month basis.

The sector's average borrowing cost stood at 5.51 per cent last month, down 0.54 percentage points from a year earlier, but up 0.46 percentage points fro a month earlier, according to the data.
And more:
China's land markets have cooled significantly since August after several cities adjusted land auction rules to rein in land price grwoth and as homebuilders' financing tumbled amid deleveraging efforts to meet regulatory requirements.

As of September 17, nine cities have completed their second round of land auctions this year and a total of 362 land parcels sold, of which 284 land parcels were changed hands at the reserve price, accounting for 78.5 per cent of the total, according to a latest research note from Citic Securities. The average transaction price for the land was 6,600 yuan per square meter, with average price premium at 4.85 per cent, showed the data.

Notably, more cooling signs were seen in the six cities that conducted their second round of land auctions after mid-August. Average land price premium in the cities' land auctions was lower than 2 per cent and the amount of land parcels that changed hands at the reserve price amounted to 83 per cent of the total. The six cities are Fuzhou, Qingdao, Jinan, Tianjin, Chengdu and Shenyang.

Citic Securities noted that the data didn't include the land sales that were suspended before the auctions started. An industry insider told Yuan Talks that some local governments suspended a number of land deals before land auction as the land parcels failed to attract enough market interest even after being listed for a long time and were likely to see failed auctions.

"The overall market is turing cold," according to Citic Securities. If the suspended deals were included, the proportion of failed auctions in the six cities would be up to 32 per cent, it said.
First comes the credit crunch. Then comes the economic fallout that hammers commodity demand.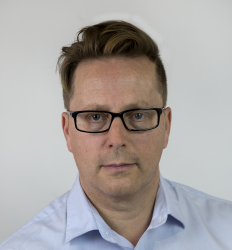 Latest posts by Houses and Holes
(see all)