Yep. Nice mention of MB in the video. He also gives a passing reference to mass immigration.
As Leith noted last week in relation to Jordan Shanks' other video, the underlying driver of Sydney's over-development in the federal government's 'Big Australia' mass immigration policy:
The fact remains that the only reason why Sydney (and Melbourne) has been swamped with high-rise development is because the federal government decided to throw open the immigration floodgates in 2005:

Australia's net overseas migration (NOM) jumped from an average of 90,500 between 1991 and 2004 to an average of 219,000 between 2005 and 2019 – representing an annual average increase in immigration of 140%.

Accordingly, Sydney added a whopping 1,150,000 people over the 15 years to 2020, with Melbourne adding 1,460,000.

Treasury's latest Intergenerational Report (IGR) projects that Australia's population will grow by a whopping 13.1 million people (~50%) over the next 40 years to 38.8 million people. This is equivalent to adding another Sydney, Melbourne and Brisbane to Australia's existing population.

The driver of this population surge will be extreme immigration, which is projected to increase to 235,000 annually from 2025-26 onwards versus 215,000 per year in the 2015 IGR:

There is only one outcome from this extreme population growth: thousands more ugly high-rise apartments – as explicitly projected by the Urban Taskforce:
Anybody that doesn't like the overdevelopment of Sydney (or Melbourne) needs to lobby against 'Big Australia' mass immigration. Treat the problem directly at its source, not the symptom.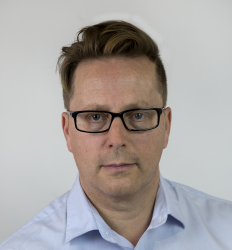 Latest posts by Houses and Holes
(see all)