We all know that the real reason the Morrison Government is so keen to open the international border is to resume the wage-crushing mass immigration trade.  In the last cycle, we saw floods of subaltern slaves rewrite the rules in the Australian labour market. Wage theft became commonplace, wages bills became profit centres via visa scams and the Australian output gap never closed, delivering Australians the lowest wages growth and falling living standards for the first time in modern history.
The RBA was eventually forced to acknowledge that mass immigration was a key reason for its failure to deliver on its inflation mandate.
But, this time around, there are new headwinds for the resumption of the worker destructive policy.
For a long time, Australia should have severely capped the Chinese migrant flow in particular given it was clearly corrupting university values and the quality of education. Not to mention that it made absolutely no sense to increase the size of a Chinese diaspora that was constantly being coerced and bribed by Beijing into postures of questionable loyalty. It needed protection, as did the broader community.
I am pleased to report that for the time being, at least, that immigration flow will be retarded:
A pilot program to allow some international students to return to Australia's most populous state is likely to exclude Chinese nationals due to rules surrounding vaccination status.

The phased plan was approved by the federal government and the first flight carrying some 500 fully-vaccinated international students will arrive in New South Wales by the end of the year, the state government said Friday. Chinese nationals are Australia's biggest source of international students but they are likely to be ineligible to participate, because China's vaccines are not recognized by Australia's Therapeutic Goods Administration.
The corrupt Morrison Government needs to be watched like a hawk on this. If mass immigration does not rebound as aggressively as it aims for then it is perfectly capable of selling out the national interest to placate blood-sucking corporate mates that are addicted to the importation of foreign slaves as a growth model.
For that matter, Labor's and The Green's woke lunatics are even worse so they also need to be keenly monitored.
There is one other feature of today's environment that offers further hope. I can't see Beijing endorsing or allowing any return of Chinese tourists and students to Australia. Why would it, given we are now enemies in all but name?
Hopefully, curtailments of Chinese numbers will materially hold down the overall numbers.
As usual, I have greater confidence in Beijing delivering on this Australian national interest outcome than I do in the parasites of Canberra.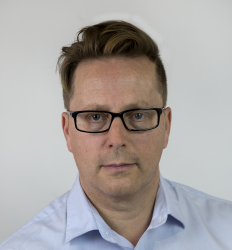 Latest posts by Houses and Holes
(see all)