Amusing stuff for the ferrous complex on September 29, 2021 as spot firmed and paper went limit up overnight:

Did China stimulate? No.
Did another Vale dam break? No.
The only story to trigger this mad bid was this:
The department predicted benchmark iron ore prices – excluding the cost of freight –would average $US115 per tonne in the year to June 2022 and $US85 per tonne the following year as Brazilian supply of iron ore recovers.
Department of Industry, that is. It has done a decent job with forecasts in recent years but it's never moved markets like this before.
Anyway, it's too bullish this time. The price is more likely to average $80 or less, and that's only because the first QTR has averaged $160 or so. Otherwise, it would be lower.
UBS has a much better grasp on things:
China steel production continues to slow in Sept due to decarbonisation target
China crude steel production fell -4% m/m in Aug (-13% y/y) to the lowest daily run rate since Mar-20; CISA data suggests production is down ~3% m/m in Sept. We believe weaker steel production since July is driven by the central govt pressuring provinces to materially cut energy consumption & intensity (after a large rise in 1H) to meet the 2021 target cut of ~3% y/y (set out in 14th 5-Yr Plan); other drivers such as the power shortage, restrictions over winter heating season and ahead of the Winter Olympics (Feb-22) are secondary factors. We believe weaker steel demand is driven by the Evergrande issue, which has triggered a slowdown in construction activity. China is now broadly on track to achieve flat steel production y/y in 2021 (Aug +6% YTD), assuming output is down ~10% y/y in Sept-Dec (or down 2-3% vs the Aug run-rate).

What's next? National Carbon Peaking Plan and Steel Industry 5Yr Plan
China will publish its National Carbon Reduction Plan (prepared by NDRC) and the Steel Industry 14th 5-Yr Plan shortly. We expect these to confirm China's steel production has peaked and demand for iron ore will fall materially in 2025-2030 when the steel industry has to cut GHG emissions by 30% vs the peak. This, combined with supply growth from AU/BR, from steel scrap, from Guinea and potentially from China domestic supply, will push iron ore prices to the marginal cost (UBSe ~$65/t).

Iron ore signals: demand softening, shipments lift, inventory higher y/y
Shipment record for 2021: UBS Evidence Lab data shows global shipments are +2% YTD in 2021 (> Access Dataset) with AU -1% (BHP -3%, RIO -3% & FMG +2%), SA +2% & Brazil +9% (Vale +6%). Over 7 days to 26-Sept, shipments lifted +1% w/w to the highest weekly level in 2021. Demandslowing: China daily crude steel production looks weak in Sept, down ~3% m/m (CISA 10-day data); in Aug, production fell 13% y/y to the lowest daily run rate in 17mths (NBS data, Fig 14). Inventorystable: Iron ore inventory at Chinese ports is flat w/w at 130Mt (~10Mt higher y/y); as is trader steel inventory. UBS view: We are cautious on iron ore prices as demand is weakening and supply lifting (note); we have Sell ratings on RIO, FMG & Vale. Spot FCF of iron ore majors is still strong at ~15% but falls to <5% at normalised prices (Interactive Model).
Yep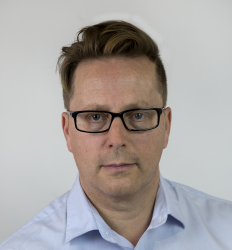 Latest posts by Houses and Holes
(see all)