The ferrous complex remained under intense pressure on September 17, 2021 with both spot and paper getting flogged again:

There was no movement in Dalain overnight because it is closed for holidays until Wednesday. A circuit breaker if ever there was one needed.
My $100 target reached! Where to next? UBS has more:
Iron ore to fall below $100/t by year end
Iron ore and met-coal prices have been volatile over the last 3 months; weaker steel production in China has driven a sharp fall in iron ore prices (-45% since end-June) while supply disruption and the continued embargo of Australian coal into China has driven a sharp increase in met-coal prices (+150% since mid-May). We cut our iron ore price forecasts for 2021-23 by ~10% as we now expect the market to be in surplus from 2H21; we expect the price to fall below $100/t by the end of 2021 and average $89/t in 2022 (vs consensus of ~$132/t). We lift our met-coal price forecasts by >30% in 2021/22 to $190/t following the sharp lift in spot; we still expect prices to normalise back to ~$150/t by 2023 as steel demand slows and supply adjusts.
Iron ore: material cut to China steel production driven by weak property market
Our China property team recently downgraded starts to -9% in 2021 and -7% in 2022 with the market slowing sharply from July when tightening measures started to impact sales (note). As a result, our China Materials team has cut China steel demand & production by ~5% in 2021-23, expecting a material slowdown in 2H; we expect China steel production to plateau in 2022/23 at ~1.07Bt. We update our iron ore model for the new pig iron ore production and iron ore supply forecasts; we now expect the seaborne market to be in surplus from 2H21 (previously a small deficit in 2021); we expect this to result in a build in inventories and a faster normalisation in prices back to the 90th percentile on the cost curve (currently ~US$65/t).
Where do iron ore prices end up?
As illustrated below, iron ore prices tracked the 90th percentile of the value-in-use (VIU) curve in 2016-2018 when the market was in surplus (before the Brumadinho tragedy in Jan-19). Before this (in 2014-2015), when the market was concerned about China credit & a potential hard-landing, the iron ore price tracked the 75th percentile on the VIU curve. WoodMac's 2Q21 iron ore value-in-use curve shows the 90th percentile is broadly flat q/q at $63/t; it is however still materially lower than the 2014 average of $107/t (note).


Yep. The only point to add is that as the price falls, so will the average breakeven cost, so we may have to go even lower in the short term.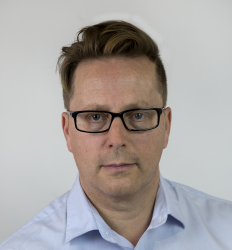 Latest posts by Houses and Holes
(see all)