Wall Street spruikers are steadily narrowing their bullish bets on the new "commodities supercycle". Although headline indexes for commodities are still very high, they are increasingly reliant upon energy for any bull case.
As we saw last week, the numero uno copper and metals bull, Goldman Sachs, is hedging its bets big time:
We divide the total listed market cap into "Property" and "Non-Property" cohorts. In the latter, we continue to favor regulation beneficiaries that receive policy tailwinds, notably Semi, Software, Renewables, Autos, and Sportswear. In the former, we would look for alpha opportunities in late-cycle property plays, including brokers, copper/aluminum, and select consumers.

On a standalone basis, property equities only account for 3% of the total listed market cap. But, as shown in our earnings analysis, the 'property beta' is much more consequential when the supply-chain impacts are taken into account.

Instead of relying on conventional price correlation metrics, which only show the affinity of directional price movements between two subjects, we turn to our clustering analysis to better identify how sectors trade with each other in both direction and magnitude terms. Generally, we note that Financials (Banks, Insurance), Commodities (Materials, Energy), and Cap Goods have been more sensitive to 'property beta', while the technology and consumer cohorts, notably, Semiconductors, Autos, IT Hardware, and Online Media/Retailingare less well linked.
Why are they suddenly so concerned? Err, well, as expected, the Chinese property market is in the process of "freezing":
Chinese developer Sunac China Holdings Ltd. has sought help from a city government during a soured market, the latest sign that the nation's property slowdown and the crisis at Evergrande are weighing on builders.

Sunac asked authorities in eastern Shaoxing to offer "special policy support" because operations in the city have become difficult, according to a letter from a subsidiary to the local government and seen by Bloomberg.

…"Sentiment in the housing market has fallen to almost freezing point," the company said in the letter. "We face huge pressure."
A few simple numbers tell the story. In size, the Chinese realty market cap is 71% of global GDP. It is nearly double the size of the US, the next largest. It is 50% larger than the US stock market. To describe it as material just doesn't quite say it.
Any turbulence in this market has immense implications for the global economy and this is the contagion that everybody needs to worry about, not whether Evergrande is Lehman.
So, how is the market traveling as the Three Red Lines policy curtails developers? Funding is "frozen":

Land sales are "frozen":

Sales are "frozen":

Despite everybody's best efforts to accelerate infrastructure constrcution as an offset, it is also partly "frozen". Probably because land sales are so central to local government revenues:

It is still the case that this is not a "Lehman moment" for banks via Evergrande. But it sure looks like a Lehman moment for Chinese property developers as counterparties across the sector "freeze" in fright.
I'm guessing that this kind of asset market "freeze" is not what Xi Jinping had in mind when he embarked on his economic restructuring campaign. This is the problem with inverted balance sheets. They are either all expanding or all contracting.
Can authorities see this through? Doubtful. The freeze will take on a life of its own and turn into a rout. Indeed, it may have already have passed that tipping point. Authorities need a whole raft of policy support urgently to bring a thaw. So, we can expect:
Quasi-nationalisation and restructuring of Evergrande and all other troubled developers (evidence of which is mushrooming).
More PBoC liquidity plus RRR and deep rate cuts.
More centralised fiscal spending.
A tumbling CNY.
However, if the Three Red Lines policy is not removed then any rebound will be muted for property development and drag on growth for years. All these measures aim to do is mitigate the downside.
So, my base for Chinese growth more broadly over the next six months is now a hard landing.
What does it mean for global asset prices? First and foremost, the commodities supercycle is fiction. Liberum, is a specialist commodity hedge fund and it summarises the demand implications stemming from Chinese property:
bearish commodities? yes.
looking narrowly at the direct/first-round impact on commodities, this event threatens a slowdown in China's property sector – 1-of-2 very large, broad-based commodity-consuming sectors of this economy (i.e. the other = infra).
it's generally well known (among resources sector investors, at least) that China's share of global commodities consumption = 40-70%.
but what share of global consumption is China's property sector? Of China's total commodity supply, its property sector consumes: 40% of steel flow (380Mtpa = 20% of global total); 20% of copper (2.7Mtpa = 20% of global) 15% of aluminium (6Mtpa = 9% of global) 15% zinc (0.7Mtpa = 5% of global) 10% nickel (0.2Mtpa = 8% of global)
ANSWER: China property = 5-20% of global commodity supply. – so yes, Evergrande's potentially a big deal to Commodity World.
Those copper number looks wrong to me. It's more like 10%. But that's enough!
Let's not get too carried away. In 2015, we saw something similar with Chinese house prices down 10-15%. It delivered the following:
Crashed global commodity markets.
Crashed global inflation and bid bonds to the moon (US ten year yields halved to 1.5%) as it curtailed Fed tightening.
Clubbed the European recovery.
Corrected the S&P500 by 14%.
It all ended in the so-called Shanghai Accord of early 2016.
This episode of Chinese reform is shaping as a comparable downside with some offset in post-COVID reopening elsewhere but worse outcomes over a longer period given the structural changes underway for Chinese property developers. Citi sums it up:
It seems clear that even in an orderly restructuring, the property sector in China is likely to face downside pressures. While authorities try to limit lower real estate prices due to fire sales by Evergrande by implementing price floors, price controls typically do not work.

We fear that the China slowdown will eventually have an impact on commodities, which are a key economic driver for many EM economies.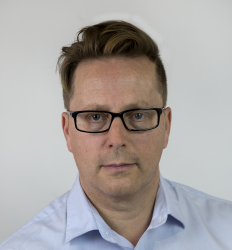 Latest posts by Houses and Holes
(see all)