It is all well and good to keep a positive outlook on things but sometimes you just have to look out your window to know what's really going on:
Jiangsu — a Chinese province with an economy as large as Canada's — is curbing electricity supplies to industry as Beijing pressures it to reduce energy usage to cut emissions.

Many factories in the key manufacturing hub north of Shanghai have cut or even halted their operations, according to more than a dozen company executives interviewed by Bloomberg, as well as local media and researchers. The curbs, which are on an unprecedented scale, started in the second week of September and will last at least through the end of the month, they said.

The measures — aimed at reducing greenhouse gas emissions in the long run — came after the provincial government was urged by Beijing to make more efforts to meet its environmental targets for this year, said the executives who asked not to be identified as the matter is private.
So, one month of shutdowns is going to fix the emissions problem long term?
This has nothing to do with environmental controls and everything to do with the energy crisis which is redefining chaos theory. Via Morgan Stanley:
A common set of factors ties these rallies together. As often happens, the story starts in China. The combination of a post-COVID-19 recovery and unusually hot weather has increased consumption of electricity sharply this year. Most of China's electricity is produced from coal, but domestic coal production is increasingly struggling to keep up–the result of regulatory reforms, under-investment and more stringent HSE inspections. Another important source of electricity generation in China is hydropower, but because of droughts in key parts of the country, hydropower has failed to grow this year too. Over the summer, this led to power crunches that forced regional governments to curtail consumption–street lights were even switched off at night in a number of regions. Another victim of these measures was aluminium smelting, which is a particularly electricity-intensive process. Normally, China supplies~60% of the world's aluminium. With its production curtailed and global demand continuing to grow, aluminium prices soared. China's domestic coal shortage compelled it to turn to the seaborne market. However, coal production elsewhere has also had its issues–e.g., heavy rains and staff shortages in Indonesia, railway disruptions in Russia and unrest in South Africa. As the seaborne coal market tightened, global coal prices rallied. The same factors drove up China's demand for LNG, but here China was not alone. For example, droughts in Brazil also curtailed its production of hydropower, driving up LNG demand as well. With a number of production outages at liquefaction terminals, the global LNG market has tightened severely in the last few months.

Europe is usually the end market for a substantial share of the world's LNG. However, with other regions pulling harder, European LNG imports declined sharply this summer. At the same time, power generation from offshore wind disappointed–it has not been that windy in Europe recently–boosting demand for natural gas. Yet, with gas supply from Russia and other regions constrained, Europe was unable to build natural gas inventories as much as it normally does in the summer. European gas inventories are now unusually low for this time of the year, with winter yet to start. As natural gas prices largely set electricity prices, they have surged in tandem.
As the description nicely illustrates, there are some idiosyncratic events underpinning this. There is no underlying shortage.
China is going to slow a lot. Its coal supply issues are clearly short-term. There's more LNG coming. There's plenty of oil.
I don't think that the squeeze lasts very long. Though I will caution again that a cold northern winter risks a price blowoff.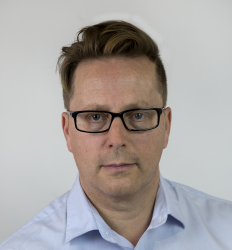 Latest posts by Houses and Holes
(see all)