The ABC's David Taylor has done a terrific job illustrating the massive pool of hidden unemployed in Australia, which was estimated in February at around 1.4 million people:
To be precise, in February, 2.2 million were not employed and wanted to work — and that was before any of the recent lockdowns came into effect.

Of those 2.2 million, 808,000 were looking for work. This is the group that falls under the accepted definition of "unemployed".

But the data also reveals 1.81 million did not look for work.

That is, there were more than a million Australians who were not in work, could work and wanted to work, but did not look for a job.

And over three-quarters of these candidates were available to start immediately or within four weeks…

Unemployed graduates make up a big chunk of the group.

"There's likely a large number of young people who are not able to access any work in that time," Centre for Future Work senior economist Alison Pennington says…

It still takes a graduate, Pennington says, on average 2.6 years to find their first full-time job.

"They may still be at home making decisions about whether they undertake further post-graduate studies, or they're taking part in other forms of work, as they patch their way into full-time," she says.

But childcare is also proving a sticking point for many women…

Even before it became physically challenging to look for work, it appears millions of Australians just itching for a chance to contribute to working life were either forced back into joblessness by the system or found work and life too difficult to juggle.

It's clear Australia has considerable untapped capacity.
Sadly, rather than helping unemployed and underemployed Australians into work, the Morrison Government is instead hell bent on making it easier for businesses to employ cheap migrant workers by:
Uncapping the number of hours international students can work while studying in Australia;
Giving farmers a dedicated agricultural visa so that they can more easily hire foreign workers from South East Asian Nations;
Giving easier access to UK working holidaymakers under the newly signed free trade agreement;
Adding an extra 22 occupations to the Priority Migration Skilled Occupation List, in turn giving these occupations priority processing for migration and travel exemptions; and
Giving 'skilled' visa holders and international students easier access to work rights and permanent residency.
In announcing these reforms Liberal MP Julian Leeser declared:
 "Right across the economy we are hearing that there are real issues in relation to businesses getting the skills that they need here in Australia. During the course of COVID, we've lost half a million temporary visa holders. Many of those people are skilled migrants. And they are skills that just don't exist across Australia. We need to get them back to get Australian businesses moving again…"
By reopening the immigration floodgates, the Morrison Government is working directly against Australian workers.
It is the polar opposite of a 'Team Australia' approach.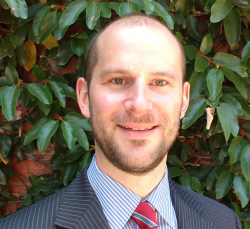 Latest posts by Unconventional Economist
(see all)