As we know, the Morrison Government has been planning for months to open the immigration floodgates at the earliest opportunity in order to alleviate purported 'labour shortages', put downward pressure on wages, and juice the profits of its mates in the property and business lobbies.
The Government's Interim Report of the Inquiry into Australia's Skilled Migration Program recommended opening the migrant floodgates via:
Abolishing labour market testing requirements.
Lowering costs and speeding up approval times for importing foreign workers.
Expanding the skilled occupation list to include almost any role.
Providing all 'skilled' visa holders with a clear pathway for transition to permanent residency.
Granting 'skilled' visa holders priority access to flights and hotel quarantine ahead of stranded Australians.
Since that report was released in March, the Morrison Government has:
Uncapped the number of hours international students can work while studying in Australia;
Given farmers a dedicated agricultural visa so that they can more easily hire foreign workers from South East Asian Nations; and
Given easier access to UK working holidaymakers under the newly signed free trade agreement.
Yesterday, the Morrison Government betrayed Australian workers further by adding an extra 22 occupations to the Priority Migration Skilled Occupation List (SOL), namely:
Accountant (General) (221111)
Accountant (Taxation) (221113)
Accountant (Management) (221112)
External Auditor (221213)
Internal Auditor (221214)
Electrical Engineer (233311)
Civil Engineer (233211)
Structural Engineer (233214)
Geotechnical Engineer (233212)
Transport Engineer (233215)
Mining Engineer (233611)
Petroleum Engineer (233612)
Surveyor (232212)
Cartographer (232213)
Other Spatial Scientist (232214)
Medical Laboratory Scientist (234611)
Orthotist / Prosthetist (251912)
Multimedia Specialist (261211)
Analyst Programmer (261311)
Software and Applications Programmers (261399)
ICT Security Specialist (262112)
Chef (351311)
Occupations on the list, which now totals 41, are given priority processing for migration and travel exemptions.
Immigration Minister Alex Hawke said the changes had been developed with the help of feedback from "Australian business stakeholders", who obviously wish to pay lower wages and have more consumers to sell to.
As noted by the Grattan Institute in its recent skilled migration report (and argued ad nauseum on this site), the government's SOL are based on political lobbying and bear little reality to actual skills shortages across the economy:
The long-standing tradition of using occupation lists to select skilled workers for permanent residency should be abandoned.

Current occupation lists, which notionally target skills shortages, do not prioritise migrants in high-skill, high-wage occupations likely to best benefit the Australian community.202 Further, occupation lists are not well placed to identify skills shortages, since relevant data on wages are not available at a sufficiently detailed level. Instead, occupation lists are heavily shaped by vested interests…
Grattan used the example of accountants to highlight the SOL farce:
The most prominent contemporary example is accounting. In SkillSelect, there are tens of thousands of prospective skilled workers qualified in accountancy. As Figure 7.11 shows, the number of expressions of interest for a points-tested visa submitted by qualified accountants is equivalent to roughly one fourth of the total number of accountants employed in Australia today. People appear to be studying accountancy because it is on the list.
Yet, accountants have been added to the Priority Migration (SOL), alongside a bunch of other occupations not actually experiencing genuine shortages.
The end result from the series of migration changes announced by the Morrison Government will be to flood the Australian labour market with additional foreign workers, neutering worker bargaining power and wages – exactly what the business lobby and Morrison Government wants.
The bigger question in all this is: where's Labor? Why won't it stand up for Australian workers? Does it want to govern or not?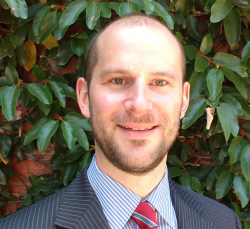 Latest posts by Unconventional Economist
(see all)