Two years ago, ABC News reported that Sydney's toll road network is the most expensive and extensive in the world:
…transport experts have given the city the dubious honour of having the most extensive — and expensive — urban toll road network in the world.

Sydney has nine toll roads that include a total of 15 toll points, and will soon have even more when motorways under construction are completed.

Currently, motorists are charged when driving on the:

M2
new M4 WestConnex
M5
M7
M4
Eastern Distributor
Cross-City Tunnel
Lane Cove Tunnel
Sydney Harbour Bridge
Sydney Harbour Tunnel

There will be at least six additional tolls between now and 2023 upon completion of the:

M4 tunnels
M5 (from Beverly Hills to St Peters)
M5 East (Beverly Hills to General Holmes Drive)
M4-M5 link
NorthConnex

"In terms of the kilometres of tolls in the urban area, Sydney has the most in the world," said Chinh Ho, senior lecturer with the Institute of Transport Logistics Studies at the University of Sydney.

"We have an expensive network of toll roads…
Around the same time, The SMH reported that tolls on some of Sydney's roads are rising at triple the rate of inflation:
Against a backdrop of low wage growth, the number of Sydney motorways on which tolls rise by 4 per cent a year will grow with the opening of the first major stage of WestConnex by August, followed next year by the second stage and the $3 billion NorthConnex tunnel.

Tolls on three existing motorways – the widened M4 between Parramatta and Homebush, the M2 and the Eastern Distributor – are also escalating by 4 per cent a year…

Martin Locke, an adjunct professor at the Institute of Transport and Logistics Studies at the University of Sydney, said… "If someone is struggling to pay tolls today, in 10 years time it will be significantly worse if the tolls increase at 4 per cent per annum…

The Grattan Institute's transport director, Marion Terrill, said she was concerned that the NSW government was continuing to lock in "extremely long-lived arrangements" for toll roads, citing WestConnex's concession deed lasting until 2060.
Over the weekend, the NSW Government sold its remaining 49% stake in WestConnex to Transurban:
Transurban Group will extend its dominance over Australia's tollroads by taking full control of Sydney motorways company WestConnex, in a deal to be announced on Monday.

It is understood Transurban and its Sydney Transport Partners consortium will pay more than $10 billion for NSW's 49 per cent stake, to take its WestConnex ownership to 100 per cent.

Transurban's Sydney Transport Partners and NSW signed the deal over the weekend.
All of which is part of Transurban's plan to control Australia's road system and become the prime beneficiary of the soon to be rebooted mass immigration 'Big Australia' policy:
Toll road giant Transurban is positioning itself to manage the entire road networks of Australia's three major cities as governments make the "inevitable" shift to road pricing.

A senior Transurban executive told a private meeting of investors this month that the company wanted to be viewed as the "natural custodian" of the nation's motorways, in the likely event of motorists being charged to drive on them.

The Melbourne-based company has a near monopoly on private roads in Australia already, controlling 13 of the 15 toll roads in Melbourne, Sydney and Brisbane.

Analysts Morgan Stanley have described a Transurban-run, user-pays system across all roads as a "meta-monopoly".
The above is classic ponzi growth:
Stuff in people so that new roads are needed.
Build roads with public/private partnerships and allow fat charges to the existing population to use them.
Standards of living actually fall given all you have done is privately tax folks to get home when before the people-stuffing they were doing it for free.
Politicians get to pretend that they are good economic managers as GDP rises and they are doing something about congestion (caused by people-stuffing).
Transurban and its foreign backers get ever richer driving jobs to the city while raising the exchange rate and hollowing out suburban factories, requiring ever more use of its roads.
Rinse and repeat until death by debt.
In short, Transurban is the epitome of Australia's rent-seeking economic model: privatising the gains from mass immigration while socialising the costs on everyone else via giant private taxes.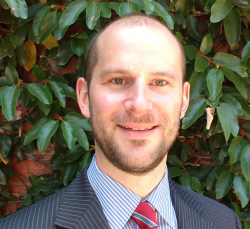 Latest posts by Unconventional Economist
(see all)