Readers will know that I see Europe as the key swing entity in the long-term battle to contain Communist China. If Europe joins the US in boycotting Chinese goods and capital markets over time as the CCP becomes ever more hostile and militaristic then the battle is won before it begins. Rabo has a new report out that explores this relationship:
Tensions between the EU and China have increased considerably since end-2020

Sanctions have been imposed on both Chinese and EU officials, the ratification process of the CAI has been frozen, and the EU has taken a more confrontational stance, which China is trying to counter by playing 'good cop, bad cop'

That said, the EU is still by no means cutting China off, or even demonstrating it has a unified and coherent strategy vis-à-vis Beijing

This report ponders three possible future scenarios for EU-China relations–tensions subside; a slow downhill grind; and a trade war–and assesses the impact of the latter on each EU member

We argue a continuation of the current slow downhill grind is most likely in the foreseeable future. This would mainly have an impact on investment (policy), but could somewhat lower foreign investment income while raising input and production costs for EU firms

The key question is how long this 'neutral' scenario is sustainable for:there is considerable risk that at some point EU-China relations deteriorate much more sharply

This would hurt trade and investment (income), raise input costs, and endanger the green transition for the entire EU. We show that the impact would likely be largest for Germany due to the importance of China for its exports and foreign investment income
The full report is here.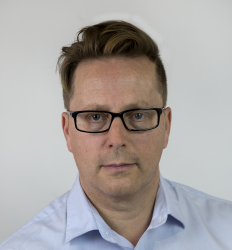 Latest posts by Houses and Holes
(see all)