Evergrande appears to be going bust. It's turning unruly and happening fast. Bloomie:
China Evergrande Group's crisis deepened after a court froze assets of its listed onshore subsidiary, spurring another selloff in its shares and bonds.

The entire 20% stake in Shanghai-listed Langfang Development Co., held by the developer's main onshore unit, was frozen from Thursday for three years, an exchange filing showed. The order is the result of a civil lawsuit between Evergrande units and a state-backed builder on shanty-town homes and infrastructure in Wuhan, a city in central China, the filing said, without providing details.
Equity is disappearing faster than an Evergrande escrow account:

Its bonds are effectively worthless:

The firm has a huge pipeline of refinancing to do over the next year and no way to do it. In short, a liquidity crisis is fast turning a solvency crisis. Hence, today:
China Evergrande Group has agreed to sell stakes in its internet unit for a total of HK$3.25 billion ($418 million) to ease funding pressure.

The developer will sell 7% of Hong Kong-listed HengTen Networks Group Ltd. at HK$3.20 apiece to a unit of Tencent Holdings Ltd. for HK$2.07 billion, according to an exchange filing on Sunday. Evergrande also agreed to sell a 4% stake to an unidentified buyer for HK$1.18 billion.
Can selling assets rescue a firm with an enterprise value under 10% of its debt? Seems awfully doubtful to me.
The bankruptcy would be much better managed via some kind of orderly restructuring but given the complexity and toxicity of Chinese debt, even that presents a daunting outcome for the broader property developer sector.
As Evergrande counterparties recoil, developer finance will increasingly freeze. Given Chinese banks are government-owned it is unlikely to proceed to full Ice Age levels. But property starts will probably be hit as market finance dries up for all Evergrande counterparties and other leveraged developers.
And there will be contagion into local government infrastructure funding as land sales crater. More to the point, these days, local governments are also more reliant on market than bank finance. So their spreads will widen as well.
In fact, given the increasing penetration of market financing for China's entire investment-led model, it's not impossible that Beijing's attempt to reform away from the model could take on a life of its own. If Evergrande goes belly up, markets might unilaterally impose the discipline that a fearful Beijing never could. Even if the process is not entirely disorderly.
Together, property and infrastructure comprise 70% of Chinese steel demand. That's half of all seaborne iron ore.
There is a rising risk case that the iron ore price will crash GFC-style before year-end as a transformative Lehman-syle shock rocks China's old economy.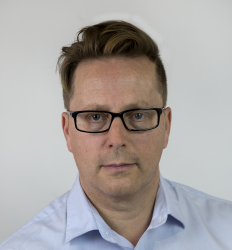 Latest posts by Houses and Holes
(see all)