A red-faced Goldman says buy commodities. Because you haven't lost enough money yet:
Focus on the micro not the macro. For the past 9 months, commodities have been driven by strong macro trends, with significant cross-commodity correlations that pushed the entire complex higher through June. More recent macro trends –reflation unwind, Delta variant concerns and caution over China – have generated headwinds, driving all markets lower. Combined with low liquidity and fresh shorts from momentum investors the move has been swift and large. While liquidity will likely remain low and the trend is not our friend right now, we believe the micro -steadily tightening commodity fundamentals – will trump these macro trends as we move towards autumn, pushing many markets like oil and base metals to new highs for this cycle.

Shifting gears to a micro driven bull market. Indeed, we see these macro trends drawing attention away from increasingly constructive micro data across the complex. On the back of this data we maintain our bullish view. Even those markets like steel and iron ore where micro fundamentals have weakened, there are very specific idiosyncratic reasons for the weakness. While the demand for oil has clearly weakened in Asia, it has weakened less than we expected. Further, both base metal and agriculture demand remains strong. Although US shale output has surprised to the upside recently, it is in line with our expectations while supply elsewhere for oil and all other markets remains structurally weak. As a result, key markets remain in deficit with inventories in oil and base metals continuing to fall sharply. While peak growth is clearly behind us we once again emphasize that commodities are driven by demand levels not growth rates and once we pass through this Delta variant –China cases are already declining – even oil demand levels should recover into year-end. Accordingly, we maintain our 4Q price targets — $80/bbl oil and $10,620/t copper and now forecast 17.1% returns for the S&P GSCI into year-end.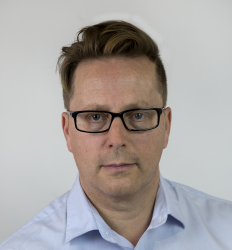 Latest posts by Houses and Holes
(see all)