Media giant News Corporation has posted a 2020-21 net profit of $US389 million ($525.6 million), compared with a loss of $US1.55 billion for the previous financial year.
While News Corp Australia's revenue was 1% lower than previously, revenue of pay-TV group Foxtel was boosted by strong growth in subscriptions for its Binge and Kayo streaming services.
Foxtel boasted 3.891 million paid subscribers at the end of 2020-21, a year-on-year increase of 40%. This included 1.885 million broadcast subscribers, with its streaming services accounting for the balance: Kayo at 1.054 million paying subscribers, Binge at 733,000 paying subscribers and Foxtel Now at 219,000 paying subscribers.
Foxtel CEO Patrick Delany says the group is now a broad portfolio of brands that are growing very well, noting that it comprised a single product and brand just five years ago.
Accordingly, Foxtel is assessing the viability of an IPO later in 2021:
"You can see where it's going, you're going to see a slowing of churn, strengthening of revenues in Foxtel and the moment will continue in streaming and we're seeing advertising come through as well," Mr Delany said.

"We're back into being a growth company and those revenues are very, very stable."
That said, Foxtel and others continue to face competitive threats from new entrants muscling in on the crowded streaming market.
The latest entrant is the new Paramount+ subscription video-on-demand service, which will offer a range of exclusive international content and new locally-produced drama when it debuts in Australia on 11 August.
Paramount+ will offer direct access to the output of US film and television studios and will launch at just $8.99 a month, making it Australia's third cheapest mainstream entertainment streamer, behind Amazon Prime Video ($6.99) and AppleTV+ ($7.99).
ViacomCBS has also invested some $300 million on sports broadcasting rights, with soccer competitions such as the A-League and W-League to be shown on both Paramount+ and the Ten Network.
Local player Stan is looking particularly vulnerable given it has already lost some Showtime content following the launch of Paramount+.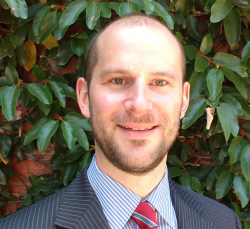 Latest posts by Unconventional Economist
(see all)