The ferrous complex entered the coconuts phase on August 9, 2021 as spot was stable, paper crashed and steel fell:

Why spot didn't fall when Dalian was murdered is anybody's guess. Usually when this happens there's catch-up the next day.
Every five years or so I have to write this same post. This is the period in the crash that I call the coconuts phase. It is when those who are new to the iron ore market think that the correction won't last long, the mining money pump will resume shortly and FMG will go to $100.
In short, it is a period of delusion when the market pretends that the crashing underlying price of the miner's only product won't impact stock prices. Because they produce coconuts!
Nothing could be further from the truth. Iron ore is going straight back to $100. There is no marginal cost of production above that to prevent it.
The sudden glut is explained by Westpac:
"Demand in the first half was super strong, so you would expect some slowing when steel production is capped for the year. Scrap imports are rising and scrap use for steel production will rise too and domestic iron ore production has been rising too. Multiple factors are at work here," he said.

China has signalled it wants to take the heat out of record commodity prices at the same time it is seeking alternatives to its dependence on Australian iron ore. However, its efforts to punish Australia economically amid diplomatic tensions is not showing any sign of hurting Australian trade so far.

There have been mixed messages from China in the past fortnight about plans to cut steel production. Steel mills have been winding back production, with the China Iron Steel Association (CISA) predicting output cuts in the second half, while China's top decision-making body has signalled it did not want the industry to cut too aggressively.
That's dreadful journalsim. The steel production cuts are intensifying. The Poliburo was talking about easing up on coal.
Nor is it just steel production cuts hitting iron ore. They are simply accelerating the contagion of falling underlying steel demand upstream to iron ore. Check out concrete: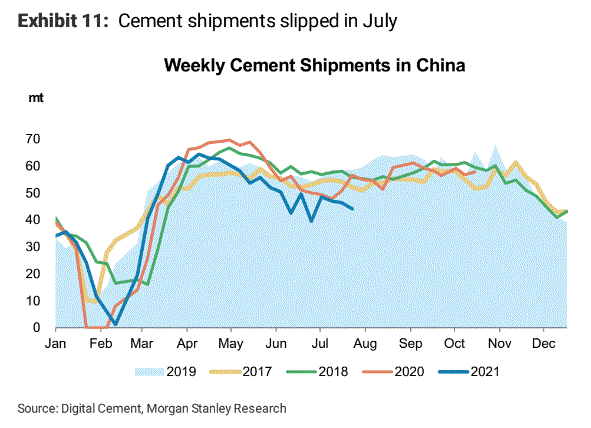 Until China flips to full bore stimulus again. Not RRR cuts and few more local government bonds, but cash rate cuts and instructions for everybody to borrow and buy realty, iron ore is going to keep on crashing.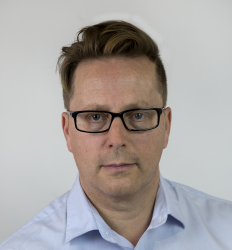 Latest posts by Houses and Holes
(see all)