The ferrous complex was weak on August 4, 2021 as spot fell, paper slumped overnight and steel rebounded strongly:

This is all pretty good confirmation that the market agrees that it got it wrong that China is about to abandon its steel output cuts story. It's not. CCP mouthpiece, The Global Times, clarified it in case you're still wondering:
…due to environmental and other policy goals, China has moved swiftly to curb steel production. In the latest move, the State Council, China's Cabinet, has announced tariff hikes on certain steel products to cut exports, which came into effect on Sunday.

Industry insiders also said that other measures have also been taken to curb steel production. "Cutting production is the main theme for the entire steel industry for the rest of the year not only because of environmental goals but also the unsustainability for firms to produce so much steel when the cost is so high," a steel industry insider told the Global Times on Monday, adding that firms have been asked to "strictly follow government coordination."
Add to that rising supply as Brazil keeps its run rate up: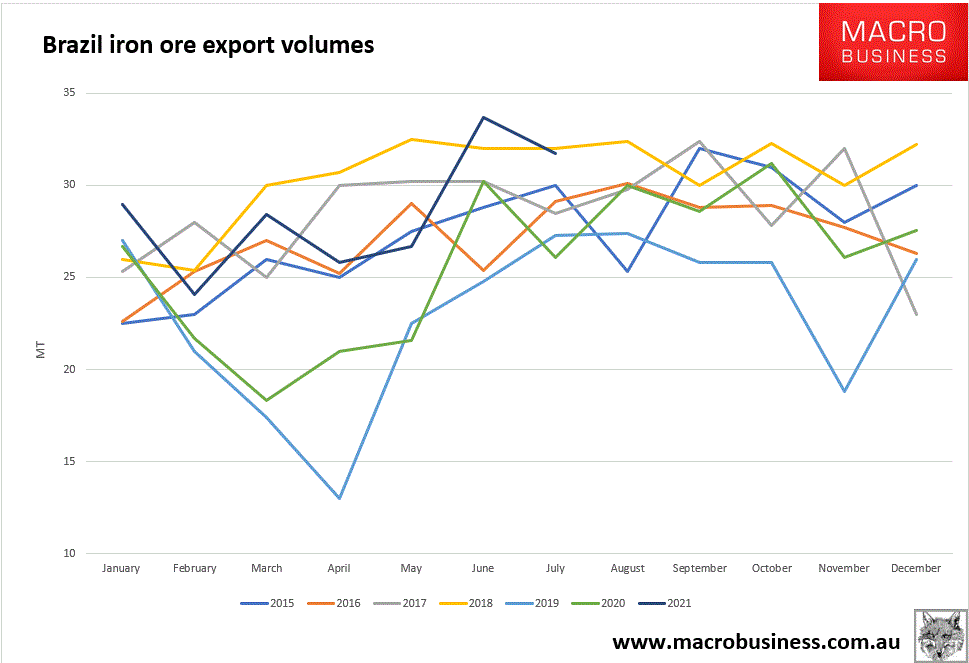 Add this, at Argus:
UK-Australian mining firm Rio Tinto needs to significantly ramp up exports to meet the bottom of its guidance for 2021, after a weak July that contributed to below average shipments from the Pilbara region of Western Australian (WA) across the month.

The four largest WA producers — Rio Tinto, BHP, Fortescue and Roy Hill — loaded vessels with a combined 17.24mn deadweight tonnes (dwt) of capacity in the week to 31 July, up from 17.24mn dwt in the previous week and 1pc below 12-month average levels. Rio Tinto shipped 10pc below average, continuing a difficult period for the firm operationally, according to initial shipping figures compiled by Argus.

Rio Tinto warned last month that it expected shipments to come in at the bottom end of its 325mn-340mn t for 2021, but this would require a significant ramp up in output over the next five months. The firm shipped 154.13mn t in January-June, leaving it with a target of 170.87mn t for July-December or an average of 28.5mn t/month, which is roughly what it achieved in July-December 2020.

July shipments from Rio were closer to 25mn t, down from around 28.5mn t in July 202, and at the lowest level since February, according to initial shipping data. This is despite the restart of the 45mn t/yr East Intercourse Island on 26 June following five weeks of maintenance.
Plenty more ore to come. Plenty less ore demand ahead.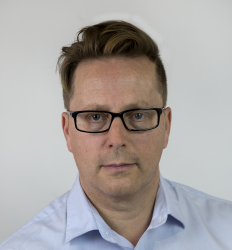 Latest posts by Houses and Holes
(see all)