No need to adjust your TV set. The following ferrous complex numbers for August 19, 2021 are correct. Spot collapsed. Paper recovered some poise overnight. Steel is being sucked into the vortex:

We're now down over $100 in a couple of months. Generally speaking, when we see a spot price collapse of this magnitude, it signals a short-term bottom.
However, sadly for iron ore, the price is still VERY HIGH and market conditions for it are VERY POOR. So I do not think that this crash is over in any time frame longer than the end of your nose.
The entire run-up in iron ore was fueled by a stimulus bubble in China. It has popped. Mandated steel production cuts are only ensuring that that weakness is jammed upstream to raw materials faster than usual.
In such circumstances, any and every commodity does just one thing. It falls to the highest cost marginal producer to pressure it to reduce volumes and thereby stabilise prices.
That price is around…wait for it…$80. That is the base case for this adjustment over the next 6-12 months.
But, if China decides to push the envelope and persist with its reform program, refusing to stimulate with broad credit for property construction, then that marginal cost production price will fall to more like $40.
Fortunately, that's still a risk case given I expect Chinese growth will slow to levels that the CCP can't tolerate.
But you never know your luck when dealing with an angry CCP.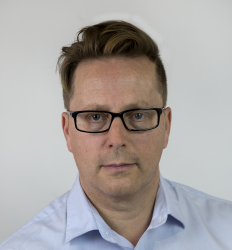 Latest posts by Houses and Holes
(see all)