The UK's top vaccine boss, Professor Sir Andrew Pollard, director of the Oxford Vaccine Group, believes that the idea of achieving 'herd immunity' from COVID from high vaccination rates is "mythical" and "not a possibility" with the current Delta variant:
"We know very clearly with coronavirus that this current variant, the Delta variant, will still infect people who have been vaccinated and that does mean that anyone who's still unvaccinated, at some point, will meet the virus," Pollard told a session of the All-Party Parliamentary Group (APPG) on coronavirus.

He said that while vaccines might "slow the process" of transmission down, they cannot currently stop the spread completely.

"I think we are in a situation here with this current variant where herd immunity is not a possibility because it still infects vaccinated individuals," he said, predicting the next thing may be "a variant which is perhaps even better at transmitting in vaccinated populations"…

He said the seasonal coronaviruses in circulation will infect people "repeatedly" throughout their lives, typically on average every four or five years…

"Quarter of the UK population will get infected on average every year, what that means is about 45,000 people will be infected every day with theses other coronaviruses".
Pollard's testimony came as the percentage of UK adults fully vaccinated hit 75%, yet cases continue to rise at a solid clip:
Yet, while vaccination clearly does not stop transmission, it does prevent deaths. This is illustrated clearly in the next chart from the RBA, showing far lower COVID mortality in high vaccination nations:
The same clearly applies in the UK, where death rates are down significantly from prior peaks, despite the nation reopening:
My prediction is that coronavirus will turn into something akin to the common cold or flu. We'll all get it repeatedly throughout our lives, but our antibodies will ensure that it is not overly leathal.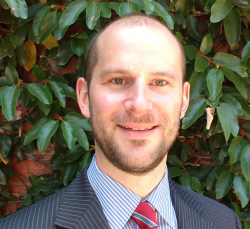 Latest posts by Unconventional Economist
(see all)