More wolf warrior diplomacy today at The Global Times:
China's steel shipments to Australia have dwindled by more than 50 percent in recent months, faster than the country's overall steel export plunge, and the trend is set to further accelerate, as China takes more measures to cut output and restrict exports, industry insiders said.

China's shrinking steel supply, against the backdrop of deteriorating bilateral relations, will likely lead to a steel shortage for the recovering Australian economy, which is about to embark on a massive infrastructure plan, analysts pointed out.

Falling output and exports would also sap China's demand for iron ore, Australia's biggest commodity export to China, which some Western media reports have hyped as showing that Beijing cannot "wean itself off" the metal.

A steel exporter based in Tangshan, North China's Hebei Province surnamed Wang told the Global Times on Tuesday that steel exports to Australia had plummeted recently, although the country is not his main export destination.

"Overall steel exports have halved in recent months, but the export slump to Australia was one of the fastest," Wang said.
A few points:
First, this is largely spin. China has hiked export tariffs to reduce exports everywhere and if Australian are falling faster than elsewhere then it's probably owing to our own Delta shock.
The tariffs are all a part of China's effort to crush the iron ore prices not anything remotely environmental.
Australia should be celebrating. We should long ago have rebooted domestic production of steel. Especially of the green variety. Indeed, this is a singular opportunity for Australia as the great and global decarbonisation surge transpires. We could become an absolute green steel powerhouse if managed right. The iron ore and renewable assets of the Pilbara speak for themselves.
Previously from Grattan:
As we begin a debate about reinvigorating Australian manufacturing, an opportunity is emerging that could do just that.

Globally competitive renewable energy matched with our major iron ore resource has the potential to create thousands of jobs in regions likely to be in trouble as the world turns away from fossil fuels in coming decades.

Over the past few years, Australian industry achieved annual exports of about $70 billion of iron ore, $40 billion of metallurgical coal to turn that ore into steel, and $20 billion of thermal coal for generating electricity. These figures will undoubtedly be dented by the economic impacts of COVID-19 in the short term.

In the longer term, there is a strategic risk with large consequences as the world begins to seriously tackle climate change. We need a strategic response, whether these changes emerge over 10, 20, or 30 years.

Australia has close to 100,000 "carbon workers" – workers in coal mining, oil and gas extraction, fossil-fuel generation, and integrated steelmaking. About half of these workers are concentrated in a few geographic areas, notably central Queensland, and the Hunter region of NSW.

Grattan Institute analysis of voting patterns at the 2019 federal election shows that voters in such regions swung harder than average to the Coalition. Labor's idea of a "just transition" failed to allay carbon workers' fears that ambitious climate change policies would destroy their high-paying jobs.

Building on the recent work of people such as Chief Scientist Alan Finkel and economist Ross Garnaut, Grattan has published a report, Start with steel, which charts an economically viable alternative path.

Demand for low-emissions industrial commodities is emerging and will grow over coming decades. We analysed several emissions-intensive sectors, including aluminium, cement, aviation fuel, ammonia, and steel. We concluded that "green steel" is the best opportunity for large-scale exports and job creation in key regions – benefits beyond the reach of simply investing in large-scale renewable energy.

Green steel is made by using hydrogen, rather than coal, to strip the oxygen out of iron ore. The byproduct is water rather than carbon dioxide.

Australia's high-quality wind and solar resources will give us a significant competitive advantage in making the hydrogen needed in a decarbonised steel industry.

It is easy to put coking coal on a ship, but much harder to ship hydrogen. The difference decisively shifts the economics. It will make sense to manufacture green steel here in Australia rather than in the energy-poor countries of Asia.
China is making this idea more compelling by the moment. The irony is, Australia will be exporting steel to China before long if we choose to…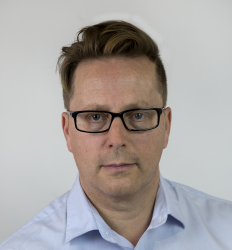 Latest posts by Houses and Holes
(see all)