The housing industry and policy makers tend to blame a 'lack of supply' for soaring property prices. They claim that unaffordable housing is caused primarily by restrictive planning and sluggish construction rates, and if these were eased then prices would fall and homes would become affordable.
A new paper from the Federal Reserve challenges this view, claiming that the rapid growth in US property values has been caused by a strong uplift in demand:
During the COVID-19 pandemic, the housing market has tightened considerably. Figure 1 shows that the months' supply of homes for sale has fallen to historically low levels. Related to this tightness, the figure also shows that house price growth has increased substantially during the pandemic. The tighter housing market could reflect increased demand (higher inflow of buyers to the market), reduced supply (lower inflow of sellers to the market), or some combination of the two. On the demand side, the pandemic forced households to spend more time at home and this increase in demand for housing services may have drawn buyers into the housing market. Lower interest rates likely also stimulated housing demand. At the same time, homeowners could be reluctant to list their home for sale during a pandemic, which could have reduced the for-sale supply. Generous mortgage forbearance programs and the foreclosure moratorium may also have reduced supply, among other factors.

In this note, we decompose the increase in housing market tightness during the pandemic into generic demand and supply factors. We find that 93 percent of the decrease in months' supply to date is driven by higher demand. Outside of a brief shock at the beginning of the pandemic, reduction of supply was a minor factor relative to increased demand in explaining the tightening of housing markets. Moreover, we show that new for-sale listings would have had to expand by 20 percent to keep months' supply and the rate of price growth at pre-pandemic levels given the pandemic-era surge in demand. This would be a very large expansion in new for-sale listings: over the last several years, total annual new listings have not changed by more than a few percent. Absent a cooling in housing demand or a substantial increase in new for-sale listings, the housing market is likely to remain very tight in the short run…

This analysis indicates that the housing market has tightened primarily because of a surge in demand. Consequently, the relaxation of any pandemic-caused supply-side constraints will likely do little to cool the market. New demand has exceeded even pre-pandemic levels of supply, and the gap is too large to be realistically filled by new construction in the short term.
This analysis makes sense and applies to Australia as well. Prices here have surged despite a sharp collapse in immigration:
Listings in Australia have collapsed as well – down around 27% from their five year average: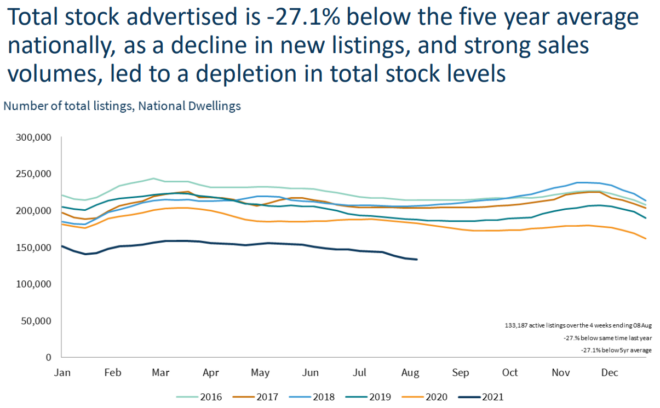 But this is because buyer demand has lifted strongly, with sales up a whopping 43% from the five year average: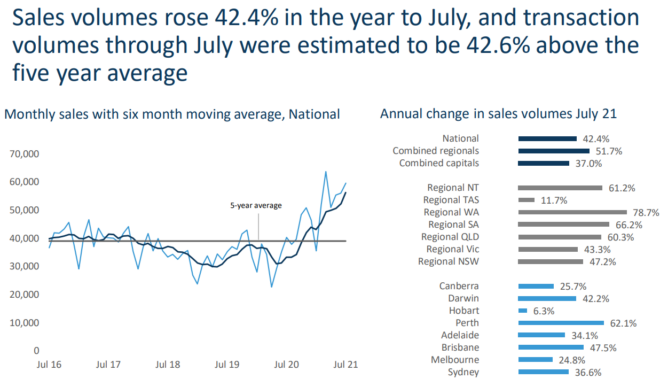 When it comes to property, the ability to leverage into a cheap mortgage trumps all other drivers.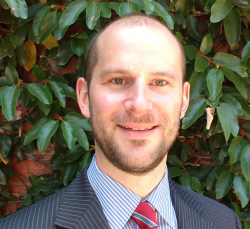 Latest posts by Unconventional Economist
(see all)