As the CCP makes a song and dance about one hundred years of persecuting Chinese peoples, Xi Jinping's local cohort of useful idiots are hard at it again.
The frame of reference is always the same:
Chinese greatness is inevitable.
Australia must engage China.
Whitlam is the template.
For samples of this today you can see the cadre of China apologists at the ABC led by chief propagandist Stan Grant. Or, James Curren at the AFR. Or, just about everybody in the Australian Labor Party.
I could go through each and unpack the obvious lack of analytical rigour in using an argument from analogy for why we should engage China like Gough Whitlam did. But we'll let that pass because it's really beside the point. There is a much larger hidden assumption in Xi's useful idiot worldview that exposes their arguments as complete falsehood.
It is this. That Australia is able to engage China. That disengagement was our choice. And that we can reverse it. This is all poppycock.
The truth is that China has divorced Australia and it has made very clear why – amazingly and stupidly clear – in its 14 conditions to end democracy:

The national interest question at this point is not whether we should re-engage China. It is which freedoms are we prepared to give away to make it happen? Do Stan Grant and James Curran agree with:
No restrictions upon Chinese investment which will result in the CCP-aligned capital owning ever-larger swathes of strategic infrastructure, including for the explicit use of espionage and surveillance?
The repeal of the China pushback legislation which has only forced those doing business with the CCP to declare it, bulwarked free speech, as well as giving the federal government the power to control foreign policy, its natural right.
The wholesale opening of all Australian institutions to a Yangse tide of propaganda.
The total abandonment of all liberal principles in multilateral forums.
Giving China all of the South China Sea, in complete violation of international law and the territorial claims of all other democratic Asian nations, including Australian allies.
Accepting that China didn't start COVID and the US did.
The abolition of ASPI.
Allowing Chinese propaganda agents to do as they like.
Allowing China to launch cyber warfare any time it likes with no mention of it anywhere and no reprisal.
The muzzling of the Australian Parliament.
The muzzling of the Australian media.
Which of these do the China grovellers endorse? And let's not forget that the moment we endorse one, we are effectively endorsing all, because the CCP will know that we are beaten and press its advantage for a full capitulation.
So, let's have it, fellas. Do you, James Curran, and you, Stan Grant, endorse the gutting of Australian democracy so that we can once again be friends with China like your mate Gough Whitlam?
The ALP can take it on notice as a question for the forthcoming election.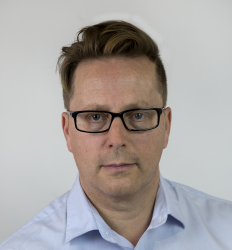 Latest posts by Houses and Holes
(see all)