One of the biggest structural changes arising from the COVID pandemic has been the shift to remote work. Through necessity, office workers across the globe were suddenly forced to log-on remotely via the internet and work from home.
A new survey of 12,500 employed people in 29 countries for the World Economic Forum (WEF) suggests the the shift to remote work will be permanent, with two-thirds of employees wanting flexible work arrangements after the pandemic ends:
Two-thirds of people around the world want to work flexibly when the COVID-19 pandemic is over, a new survey shows…

And almost a third (30%) said they would consider looking for another job if they were forced to go back to the office full time…

The survey of workers in 29 nations also shows people have coped better with homeworking than some feared… 64% said they were more productive with a flexible work schedule, and only a third complained of burn out. Only one in three said they felt disengaged from work when working remotely…

Support for more flexibility was strongest among women, parents of school age children, adults under 35 and those with higher levels of education and income.

The percentage demanding more flexible working was roughly similar among people with children aged under 17 (68%) and those with no children (63%).
I have asked dozens of office workers whether they want to continue working from home once the pandemic ends. Every single one of them has said they would like to work at least one day a week from home, with most preferring a 2/3 or 3/2 work model.
The reasons are always the same: time/cost savings from not having to commute; flexibility; and savings on childcare costs.
It seems the only ones wanting us to return to the CBDs full time are the vested interests that profit from us doing so.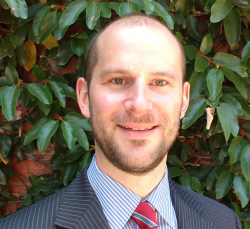 Latest posts by Unconventional Economist
(see all)