Bloomberg is running an interesting study on what it will take for China to surpass the US economically in the decades ahead. It is much more difficult than Australia's crop of CCP useful idiots would have you believe. Music to my ears:
If Xi delivers reform and Biden does not pass infrastructure stimulus then China could pass the US around 2030.
But neither of those is likely and reform failure, isolation and crisis is more probable for China.
Add China's exaggerated GDP and demographic headwinds.
These variable deliver the following table of outcomes: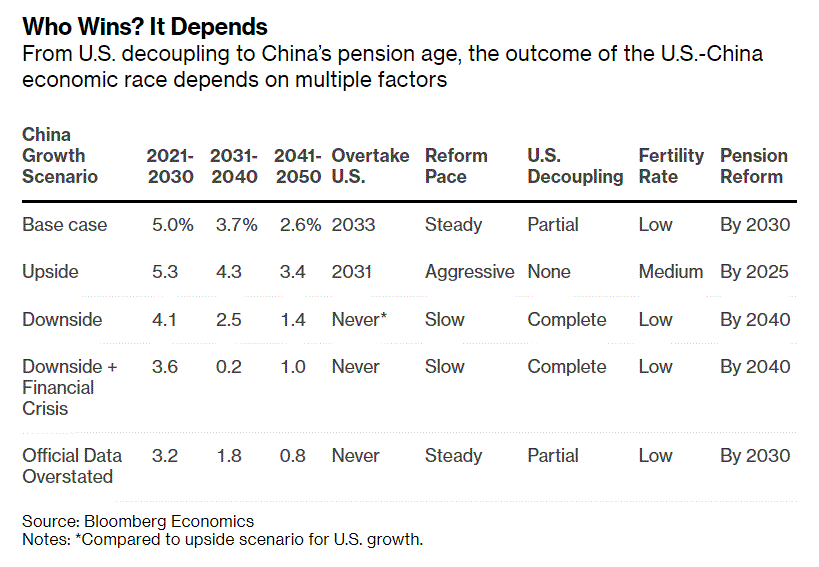 The downside scenario is the most likely, in my view. But I would add that GDP is exaggerated by 1-2% by the failure to write down bad investments so the underlying reality is worse.
Here's what respective GDP looks like for China and the US as the latter grows at 3% under Biden stimulus for a few years then reverts to 2% to 2035 while the former sees its growth taper to 3% gradually over the same period, on precisely its current flight path to lower growth. This does not adjust for China's statistic lies so the reality is worse.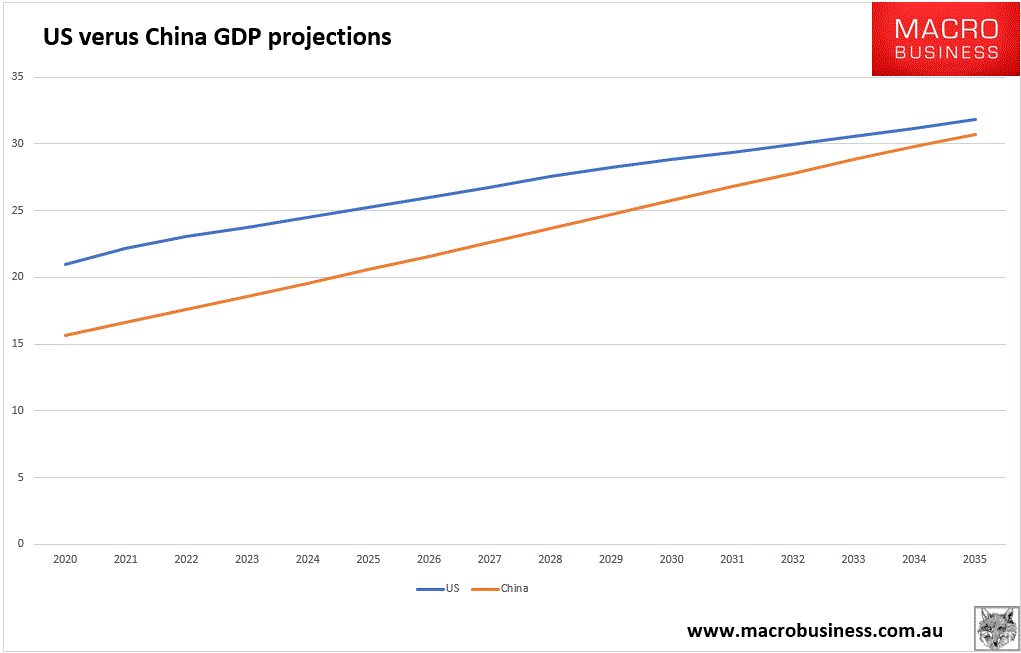 In the long-term, a doom loop is going to take a hold of the Chinese political economy. As China slows and living standards gains stall, the CCP will need to fire up ever more nationalism to befuddle the Chinese people into thinking that it is needed. This means wars, such as with Taiwan.
Such conflicts will lead to increasing isolation that acts as a brake on Chinese growth requiring more nationalism, so on so forth into the middle-income trap.
It is my firm view that the Chinese economy will never surpass that of the US in size or quality in reality.
Though Australia's cadre of CCP useful idiots will be the last to know, such as the treasonous Australian Labor Party:
Queensland and Western Australia say their ties to China must continue unimpeded to secure billions of dollars' worth of trade and thousands of jobs, as the resource states' deals with the Asian superpower come under the scrutiny of the Morrison government.
This is the only Chinese only path to dominance. The capitulation of the bribed.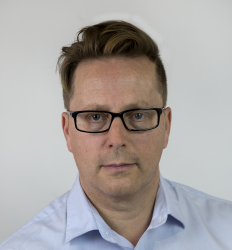 Latest posts by Houses and Holes
(see all)