Last weekend, Paul Kelly revealed that Australia's disordered PM, Scott Morrison, recently attended the G7 meeting for one purpose only (given Australia is not in the G7). Morrison presented to the world caucus of free nations the document that China delivered Australia at the height of its recent trade war. The 14 conditions to end democracy:
Interviewed by Inquirer, [Warwick] Smith said China "had kicked some own goals", and he branded the 14 points released by China's embassy as the conditions to repair relations as "stupid and nuts" – with Morrison tabling these points at the recent G7 meeting for the benefit of other leaders.
This raises a few questions about what the Morrison government is now up to.
If this document is so important (and it is, a kind of reverse Magna Carta) then why is it that Australians aren't being given the same due consideration as the G7?
It's fine to present the 14 conditions to end democracy to the G7 to rally support, but what is the Morrison government doing at home to bolster Australian institutions in preparation for this outright war for our souls?
Put another way, what is the plan for a post-China Australia? There isn't one.
As a result, instead of robust debate about what that plan should be, we get the feeble-minded and carpet-bagging spivs of the old world order fantasising about the good ol' days. Take the AFR editorial yesterday, which should also be marched the gallows forthwith:
It says something about the economic mutual self-interest of the two very different countries that Australia's exports to China continue to climb.

Even while punishing Australia for supposed slights, Beijing still recognises that it is in China's self-interest to keep buying from Australia goods and services it can't readily purchase elsewhere.

This underscores the fundamental complementarity of the two economies, which is keeping Sino-Australia trade strong despite the political tensions between Beijing and Canberra. It gives hope of providing an economic foundation for repairing diplomatic ties.

…It is this enduring economic complementarity on which a constructive political relationship now needs to be rebuilt in the best interests of both nations.
No, it doesn't. In fact, all that this article illustrates is precisely what is wrong with yesteryear's engagement. Australia's Chinese exports are dramatically narrowing. That a few skyrocketing prices have papered this over for a few months at the headline level does not change the truth that the trade relationship is breaking down in terms of volumes and breadth. The article is a lie, which is what was at the heart of the former Chinese relationship:
That China will liberalise.
That Australia will benefit.
Most importantly, that the former trade engagement does not utterly corrupt our political economy.
In short, the rupture with China is structural. Therefore, we need to start planning what comes after.
Sadly for the country, this comes with two problems. The first is that the Morrison government could not plan its way out of a wet paper bag. It is a politicised idiot of the highest order. Indeed, the China divorce has proceeded with such speed largely thanks to Morrison's motormouth. A true stroke of luck for the Australian people.
Second, the Australian Labor Party is incapable of imagining a post-China Australia at all owing to some toxic combination of its culture, and the cash money that the CCP brings to its greybeards embedded in the architecture of the old world order.
This is not good enough from either party but especially the Government. It recognises the problem so what is it going to do about it? We should no longer be discussing which elite is going to carve off what slice of the Australian pie. We are talking about the existential threat of war and being wiped out by a tyrannical great power to our north. A few throwaway missiles beaten up into a story by Murdoch propaganda is not it:
The Morrison government has moved to accelerate the creation of a $1 billion domestic missile production enterprise, issuing a call for industry and academic partners.

The move suggests growing confidence that Australia can secure the agreement of the Biden administration to share US-owned missile technology to manufacture weapons outside the country.
We need a comprehensive plan for the economy:
a full audit of Australia's trade vulnerabilities, both import and export, plus industrial policies to address each
trade diversification including productivity and a low currency
supportive monetary, fiscal and immigration policy
break China's east coast gas cartel
rent-seekers bent to the national interest
innovation, competition, productivity and industrial revitalisation.
A comprehensive plan for politics:
get rid of Gladys Liu
get on with banning all Chinese agreements at the state level to establish new normatives
expand the foreign influence registers
ban all foreign donations
a new White Paper to shift ADF posture directly to China.
A comprehensive plan for society:
reduce or ban Chinese immigration
ban university engagements with China and Confuscious Institutes
ban Chinese-controlled media
ban all United Front operations that seek to coerce the Chinese diaspora.
Some of this is underway. The blueprint formulated under Malcolm Turnbull by John Garnaut is being deployed. But we need much, much more.
In the end, this comes down to two very basic points for the Morrison government:
the CCP is the contemporary version of the Nazi Party and the Australian national interest demands as swift as possible disengagement from it to slow it down and bulwark ourselves against it, and
Labor is staggeringly vulnerable on China and Morrison is mad if he does drive the wedge as deep as is humanly possible.
In short, Morrison's choice is simple: march Labor to the gallows by launching an all-of-government post-China plan, or stick his head in the noose himself.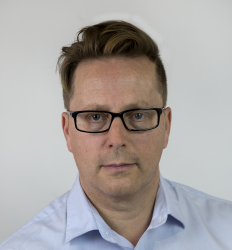 Latest posts by Houses and Holes
(see all)