Anybody hoping that Labor leader Anthony Albanese would take a lower immigration platform to the upcoming federal election will be disappointed by his upcoming speech today to the National Press Club:
Anthony Albanese will launch a Bob Hawke-style jobs summit if he becomes prime minister…

[Albanese will] voice his concerns about the Intergenerational Report's prediction that the ­temporary migration population will almost double over the next 40 years.

"Migration policy done right can lift wages and job opportunities and contribute to economic growth," he will say. "But as ­Reserve Bank governor Philip Lowe has pointed out, the reliance on temporary workers by business has 'not made wages responsive to the economic conditions'."

Mr Albanese will also use his speech to say he wants to "seize this once-in-a-century moment" and lead Australia through the post-Covid opportunities.
So basically, Albanese will feign concern at the projected rise in temporary migration, while endorsing the IGR's projected increase in the annual permanent migrant intake to 190,000 plus 13,750 via the humanitarian intake.
By extension, Labor also endorses the IGR's projected swelling of Australia's population by 13.1 million people (+50%) over the next 40 years to 38.8 million, which would mean that Australia's population would grow by the equivalent of adding another Sydney, Melbourne plus Brisbane to Australia's current population.
Of course, what Labor should do (but won't) is follow New Zealand Prime Minister Jacinda Ardern's vow to end low-skilled, wage crushing migration via a "once-in-a generation" reset for the immigration system.
The New Zealand Labour Party has vowed a significantly smaller immigration intake post-Covid that focuses on highly skilled, highly paid and productive migrants that fill genuine skills shortages. This means abolishing the current low-skilled system, which has allowed businesses "to rely on lower-skilled labour and suppress wages rather than investing capital in productivity-enhancing plant and machinery, or employing and upskilling New Zealanders into work".
The Ardern Government has also tasked the New Zealand Productivity Commission (PC) with undertaking a system-wide review of the nation's immigration program, with particular focus on the "impact of immigration on the labour market, housing and associated infrastructure, and the natural environment".  The goal of the inquiry is to "enable New Zealand to strategically optimise its immigration settings" so that it maximises community wellbeing and living standards.
The Ardern Government has provided a clear policy process, as well as a national interest and moral leadership path to lower immigration.
This is, therefore, a unique opportunity for Albanese's Labor to win the upcoming election in a landslide. All it needs to do is reset the permanent migration target (currently 160,000) to its historical average of between 80,000 and 100,000 a year and requiring both temporary and permanent work visas required to be paid above average full-time ordinary earnings (currently $92,000), with the only exception being the well regulated Pacific Islands Seasonal Work Program.
Immigration reforms along these lines would resonate strongly with community sentiment exhausted from years of crush-loading:
The reforms would play well with working families by supporting local jobs and wages, not to mention limiting traffic.
They will be received particularly well in Queensland, the power base of the federal Coalition, where Labor must make gains to win.
Youth can be persuaded that they will benefit via less competition for jobs, higher wages and lower house prices.
The green vote can be retained via the basic truth that lower population growth delivers better environmental outcomes across the board.
The only groups that a lower immigration platform would offend are the business and property lobbies that favour the Coalition anyway and are generally viewed cynically by the public.
Again we ask the question: do Albanese and Labor want to govern or not?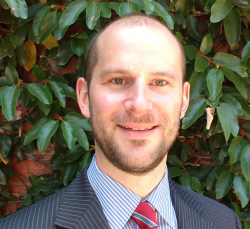 Latest posts by Unconventional Economist
(see all)