The UK's COVID infection rate continues to fall.
Despite easing all remaining coronavirus restrictions on 19 July, the nation's daily Covid cases have fallen week-on-week for seven days straight.
The UK Department of Health yesterday posted 27,734 infections, down 37% on the prior week's figure of 44,104.
Infections are now falling across all age groups, surprisingly dipping fastest among twenty-somethings, many of whom remain unvaccinated.
The next chart encapsulates the story:
COVID deaths, on the other hand, are rising. But this rise comes off a very low base, with deaths running at a mere fraction of the two prior peaks:
The news is so good that one senior Government minister told the press that the coronavirus's grip on the UK is "all over bar the shouting".
Even 'Professor Lockdown' himself, Neil Ferguson – whose models were the basis for lockdown – has capitulated. The day before 'Freedom Day' was announced, Professor Ferguson told the BBC that 100,000 daily cases were inevitable:
"I think 100,000 cases a day is almost inevitable… I think it's almost certain we'll get through 1,000 hospitalisations per day; it'll almost certainly get to 100,000 cases a day. The real question is: do we get to double that or even higher? And that's where the crystal ball starts to fail. I mean we could get to 2,000 hospitalisations a day, 200,000 cases a day but it's much less certain."
Yesterday, Professor Ferguson sang an entirely different tune to the BBC:
"The equation has fundamentally changed. The effect of vaccines is hugely reducing the risk of hospitalisations and death.

And I'm positive that by late September or October time we will be looking back at most of the pandemic".
As noted by Professor Ferguson, the UK's world-leading COVID vaccination rate is the key factor explaining why the their COVID numbers are so encouraging in the face of reopening:
As shown above, the UK has the second highest vaccination rate in the world, with 55.2% of residents fully vaccinated and another 13.5% partially vaccinated.
Australia obviously compares very poorly, with only 13.5% of residents fully vaccinated and a further 17.7% partially vaccinated.
I hate to sound like a broken record, but the lesson here for Australians is obvious: if you want an end to lockdowns, get vaccinated. The equation is that simple.
Thankfully, more Australians are catching on:
Disclosure: I am fully vaccinated with Pfizer. I am also fed up with lockdowns.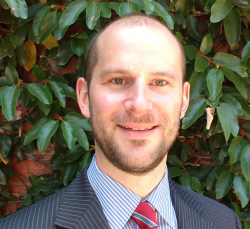 Latest posts by Unconventional Economist
(see all)