Anyone hoping for an end to lockdowns should be watching the UK very closely over the next six weeks.
On Monday, 'Freedom Day' arrived in the UK whereby remaining COVID restrictions were ended. In particular:
face masks were no longer legally required;
work-from-home guidance ended;
social distancing rules were axed; and
limits were lifted on the number of people attending theatre performances or big events.
Wild scenes followed with residents flooding bars and night clubs across the nation (check out the photo below).
The UK Government took this step after achieving the world's highest full vaccination rate, as shown below:
53.2% of UK residents are fully vaccinated, whereas a further 15.0% have received one dose.
However, public health experts are concerned that UK COVID infections will surge, putting unbearable strain on the nation's health system. 1200 scientists backed a letter to British medical journal The Lancet criticising the Johnson Government's decision:
"I can't think of any realistic good scenario to come out of this strategy, I'm afraid," said Julian Tang, a clinical virologist at the University of Leicester. "I think it's really a degree of how bad it's going to be."

Tang said nightclubs in particular are potent spreading grounds, because they increase close physical contact among a core customer base — people 18 to 25 — that hasn't yet been fully vaccinated.
UK COVID infections had risen sharply in the weeks leading up to Freedom Day:
However, the strain on the hospital system has so far been limited:
COVID death rates have also plummeted:
Thus, the next six weeks will be an important case study on whether it is safe to fully lift restrictions once a satisfactory percentage of the population is vaccinated.
If the UK experiences a sharp rise in hospitalisations and deaths, it will throw the COVID playbook out the window and could set back Australia's own plans to reopen.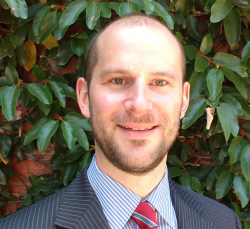 Latest posts by Unconventional Economist
(see all)