In the six days following 'Freedom Day', which saw all remaining COVID restrictions lifted across the UK, new case numbers have fallen dramatically:
Only 29,173 new cases were recorded on Sunday, down significantly from the 48,161 registered one week earlier on 18 July. New case numbers also fell for the fifth consecutive day for the first time since February.
However, hospital admissions continued to rise with 5,001 COVID patients in hospital across the UK as of 22 July. This was up from a low of 871 on 27 May, but remains way down on the peak of 39,000 patients in hospital in mid-January:
The same can be said for COVID deaths in the UK, with the death rate a fraction of the peaks experienced in April 2020 and January 2021; albeit rising:
While the data is highly encouraging, medical experts are cautioning that the UK's virus figures would not yet count the impact of last Monday's reopening:
Paul Hunter, professor of medicine at the University of East Anglia, said that while the present data was "looking good for at least the summer" he sounded a note of caution.

He told the BBC: "[The] figures do not, of course, include any impact of last Monday's end of restrictions. It will not be until about next Friday before the data includes the impact of this change"…

Prof Mark Woolhouse, from Edinburgh University, said the country could still see a rise in cases this summer. The professor of infectious disease epidemiology told the BBC: "There are at least 8 million adults who have had no vaccination at all, plus most children under 18. That is still a lot of material for the virus to work with … and if the change in behaviour is dramatic enough [after 19 July], then we could see cases increase again."
The whole world is watching the UK closely. It has the second highest vaccination rate in the world:
Therefore, if the UK opens up without a dramatic rise in hospitalisations and deaths, then it will signal to the world that it is safe for them to also fully open up once vaccination rates are high enough.
The coming weeks of data from the UK will provide a key litmus test on whether the world will return to normal in 2022 once the vaccine rollout is more or less complete.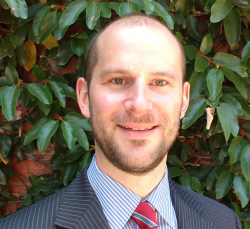 Latest posts by Unconventional Economist
(see all)