The OECD has released its 2021 Employment Outlook, which included the below chart showing that Australia's labour market rebound has been among the best in the developed world:
Not only is Australia's unemployment rate lower than the OECD average, but it is also one of only a handful of nations where the unemployment rate has recovered to its pre-COVID level.
That said, it should be reiterated once more that a large part of the decline in Australia's unemployment rate has been driven by the loss of migrant workers.
As shown last month by CBA, the number of non-resident workers in Australia declined from 521,000 in Q1 2020 to 235,000 in Q1 2021:
Accordingly, the ABS' quarterly labour market data showed that the number of Australian residents employed in Q1 2021 was flat compared with Q1 2020 (i.e. Australian resident employment had returned to its pre-COVID high in the March quarter 2021). But the total number of persons employed in Australia in Q1 2021 was still 2.1% lower over the year:
So basically, the loss of migrant workers has shrunk Australia's labour supply, resulting in a sharp fall in the nation's unemployment rate. This is despite the total number of jobs remaining below its pre-COVID level.
Obviously, rebooting the mass immigration program will have the opposite effect: lifting labour supply and the unemployment rate, which will ultimately result in lower wage growth.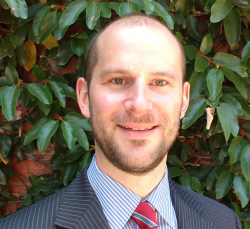 Latest posts by Unconventional Economist
(see all)