Late last year, the NSW Government lodged a plan to use one third of its 3,000 hotel quarantine places to import international students, with universities (read taxpayers) to pick up the cost of quarantine.
The plan was later abandoned after the state was hit with the New Year COVID outbreak, as well as backlash from stranded Australians.
In May 2021, the NSW Government announced that it would begin accepting international students into separate quarantine facilities within months, again subsidised by universities (read taxpayers):
The proposal, accepted by the NSW Department of Premier and Cabinet, will permit overseas students to enter NSW and quarantine in Sydney using purpose-built housing…

The plan deviates heavily from the federal government's intention to prioritise stranded citizens abroad…

Unlike the many returned citizens who have been fortunate enough to land back in Australia, and who have faced sizeable out-of-pocket costs for their time in quarantine, the student proposal will most likely see payment assistance provided by universities.
With the virus running rampant across the state, the NSW Government has once again abandoned the plan:
Ms Berejiklian said on Tuesday the pilot program had been put on hold, adding the government would not do anything to compromise its ability to exit the lockdown as quickly as possible.
Phil Honeywood, rent-seeker in-chief of International Education Association Australia is angry:
"Many months and effort have gone into NSW being the second state to bring students back. We know it can be done safely, separate from the other international arrivals, but time is running out because the UK, Canada and USA now have their borders fully open for international students," Mr Honeywood said. "This will put at risk a whole three-year pipeline of students and do our nation long-standing social and economic damage."
This plan was always dubious.
First, there are still around 35,000 Australians stranded abroad. As a matter of principle, their needs should be met before non-resident foreign students.
Second, it is scandalous for universities (read taxpayers) to subsidise the importation of foreign students when actual Australians have to pay steep quarantine fees and hefty airfares.
Third, having thousands of international students quarantining in hotels or student accommodation risks further virus outbreaks and hard lockdowns, which would cost the entire economy billions as well as put lives at risk.
This plan always reeked of moral hazard. The edu-migration industry want to privatise the financial benefits from having international students return, while the costs and risks are borne by Australian taxpayers and the broader community. It is classic heads I win, tails you lose situation.
What happens if these international students breach quarantine and leak virus into the community, causing more lockdowns? Will the universities then be sued by the government and forced to pay reparations to Australians forced to endure costly shutdowns? Obviously not.
Given universities stand to be the main financial beneficiaries from this plan, they should sign an agreement promising to pick up the cost for any failures that result in virus outbreaks.
That's the only way to balance benefits with risks.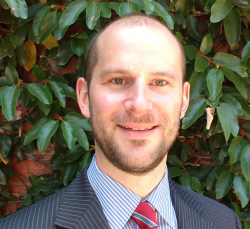 Latest posts by Unconventional Economist
(see all)