The NSW Government has lodged a plan to use one third of the state's 3,000 hotel quarantine places to import international students:
The NSW government is taking a plan to national cabinet to bring up to 1000 international students a week into Sydney starting in the new year…

The students, to arrive on charter flights, will use up nearly one-third of the state's 3000 passenger a week limit on overseas entries…

The plan is strongly backed by NSW Premier Gladys Berejiklian because of the economic benefit it will bring NSW…

The NSW move was welcomed by International Education Association of Australia chief executive Phil Honeywood.

"The sector really respects the NSW premier's commitment to bringing students back early in the new year. There is every chance now that NSW will become the market leader if other states plans do not place emphasis on adequate student numbers," he said.

The arriving students will need to spend two weeks in quarantine, and some universities are willing to pay the $3000 quarantine cost on the students' behalf…

The Morrison government, which controls immigration, will need to approve the plan but federal Education Minister Dan Tehan said "we want to work with states and territories to see what we can do to get international students returning after Christmas".
This is a terrible plan on multiple levels.
First, there are still tens of thousands stranded abroad wanting to return home. So, allowing international students to take one third of hotel quarantine places is an obvious betrayal of the obligations of government.
Second, NSW's hotel quarantine system is already at breaking point:
The NSW hotel quarantine scheme has been beset with thousands of incidents, with 169 security guards sacked and at least four overseas arrivals absconding from facilities, confidential government operational updates show.

Minutes of an October 30 meeting between NSW government officials and security company representatives also show a looming crisis in the quarantine program with contractors warning they are unable to reliably extend beyond 820 daily deployments.
We have witnessed these strains first hand with a NSW quarantine worker contracting the virus last week, as well as the two international arrivals that over the weekend broke quarantine in Sydney to travel into Melbourne.
Third, importing international students into NSW when the state's labour underutilisation is so high would be an unmitigated disaster for the working class. It would reduce workers' bargaining power, increase unemployment, crush wage growth, and lift rents (other things equal).
Fourth, the NSW Government should be cognisant of the fact that NSW residents do not want more immigration. This was made abundantly clear in last year's Newspoll survey, which showed that 80% of voters do not want the state's population to increase, with majority support across all three major political parties:

Finally, it is wholly unfair to subsidise international students' hotel quarantine costs when returning Australian citizens and permanent residents are required to pay $3,000 for their stays.
When foreign students carry more weight than returning Australians, you know the NSW Government has been corrupted.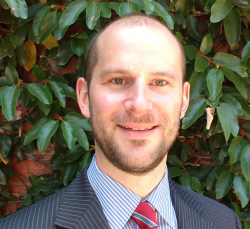 Latest posts by Unconventional Economist
(see all)