The question for every China apologist in Australia is which freedoms are they happy to give up to make friends with the CCP? The list is crystal clear, delivered directly from Beijing:

It's a trick question, of course, because giving into one is giving in to all. When Bejing smells blood in the water it will press for the lot.
So, why does AFR commentator, James Curran, persist in refusing to answer this question? Who knows? I don't know the bloke.
What I can say is that his line of attack on those seeking to defend our freedoms is nonsense:
…older fears and phobias being provoked and given new licence. These include that Australia is naked and vulnerable before the coming Chinese tide, that it needed to be "awakened" to the northern threat, and that a new cold war brews, with the slew of dated imagery that brings.

New myths too now join the old.

One is that the relationship prior to Xi was an embarrassing tale of Australia being relentlessly duped by China.

Yet even high moments in the relationship jostled with innate Australian caution, an awareness that ties with China would never be all plain sailing. The hedge was built in from the start.

In 1973, Gough Whitlam knew that Australia could not give the Chinese the impression that Canberra was "careless of its own interests".

…After the horror of the Tiananmen Square massacre in 1989, then foreign minister Gareth Evans wrote that "political relations with China are unlikely, in the absence of really fundamental change in that country, to reach the heights they did".

John Howard, while taking the relationship to new levels of economic complementarity, specifically avoided the "special relationship" tag. Kevin Rudd was a "brutal realist" on Beijing. Later, Tony Abbott divulged that both "fear and greed" motivated Australia's China policy.

A recent contributor to The Australian Financial Review's opinion section concluded that when it comes to the future of the relationship, there is "no simple solution beyond reducing our exposure to China". But what does this mean? Hard decoupling? Trade diversification is positive, but where is the other market the size of China's? A supply chain that avoids China? Where are the explicit policies that might achieve substantial decoupling over the next five years without serious economic damage?

And what does this mean for the 1.2 million Australians of Chinese descent, now facing racist taunts and having their loyalty questioned?

If it is correct that China seeks a tributary relationship, we must therefore, according to the hawks, be reliant on the dubious assumption that America will have the capacity and resolve to honour all its security guarantees, especially on Taiwan, both now and in the years ahead. These arguments are problematic.

No explanation is ever given for why others facing the same challenge – such as Japan, Singapore, New Zealand or Canada – have not copied Australia. The hawks flick readily to the entry under "Appeasement" in their Cold War missals, but they also routinely employ the loaded, vile epithet "kowtow", suggesting craven submission. Precisely who holds such positions is never really made clear. These are swinging haymakers thrown in ignorance.
These arguments are so bad that it's hard to know where to start. For starters, the notion that "older fears and phobias" are responsible for shifting Australian attitudes to China overlooks the reality that the nation is subject to an outright psy-ops war by the vicious CCP tyranny, not to mention that half the country is locked up at home thanks to China's (quite likely engineered) plague. I mean, really.
There are also very obvious answers to every question Curran poses:
Australia gave China the benefit of the doubt for many years based upon the notion that a liberalising economy would lead to liberalising politics. There are countless examples of this doctrine quoted from every leader.
That proved to be a mistake. The CCP has reverted to Maoist form with intense internal suppression and external hostility.
How is the Chinese diaspora in Australia better protected by giving the CCP greater access to this? It's obviously better off decoupled and freed of suspicion.
America is extremely unlikely to abandon the Pacific for the simple reason that if it did it would have Chinese missiles sitting off its own coast. At no point in the Jacksonian Trump administration was abandoning the Pacific ever contemplated. On the contrary, it became its intense focus.
Other members of the US imperium do not face the same challenges: over-reliance on trade for both parties in iron ore, systematic incursions aimed at capturing the political economy and a ribald a psy-ops war.
The only question that needs to be asked in the real context is this:
Which of the 14 conditions for friendship with the CCP does James Curran support?
And why would Beijing not press for all 14 if we listened to him?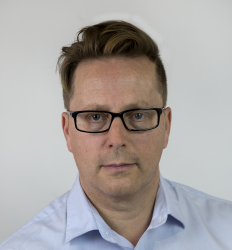 Latest posts by Houses and Holes
(see all)