Check out this fantastical piece of speculation by Gordon Johnson of GLJ research:
WHAT'S UP? While Evergrande's bonds and equity trended up in the China Thursday trading session on news it resolved an issue with the bank that froze its accounts, this is PEANUTS in the grand scheme of things – while Evergrande has $107bn of B/S "debt" as of 12/31/20, with half due this year, when you add: (a) $80bn of commercial paper (some may overlap with the B/S debt), (b) $90bn of stretched A/P, (c) construction CAPEX for presold apts, and (d) a critical source of funding for prop developers is pre-sold units and have been used to fund ongoing operations and repay debts (i.e., selling apts before they are built) – which, "should" be escrowed, but are not (Evergrande has been offering steep discounts for those willing to pay in all cash for presales [why? because those units will likely never exist]), Evergrande likely has "debt" obligations in the hundreds of billions.

In fact, the news that the big HK banks halted Evergrande mortgages is much worse news vs. a bank unfreezing its accounts with respect to how the company is being viewed by other institutions in China at present.

WHAT'S THE PROBLEM? Tether's commercial paper ("CP") reserves – which we always assumed was some receivable from Binance or whoever – apparently could actually be CPs from China. Jim Cramer actually did a decent piece on this recently – i.e., his CNBC interview yesterday was pretty damning; they effectively refused to deny the CP associated with Tether was of Chinese origin, but said they are international A2+ rated (which makes sense given every bank and many of the EV's subs are triple AA+ rated by Chinese agencies); see this article (link), which is pretty illuminating; also see here (link).

CONCLUSION? The "Tether printer" stopped just as Evergrande CP defaults started making news, which is also the time their bond sell offs accelerated. Admittedly, we don't have the answers here, specifically, on if Evergrande has CP tied to Tether.

However, if Tether was a significant quantum of backdoor financing to someone in China for the first 5 months of the year (which certainly seems to be the case), the risk here could be much bigger than many realize. We firmly believe this is something everyone should be focused on monitoring at present as a macro risk.

By way of background, the Evergrande 3/23/22 bond we highlighted below a few days ago is trading at 66 cents on the dollar and now yielding a whopping 85.6% (vs. 69 cents on the dollar and a 73% yield two days ago).
The frightening part about this wild speculation is that it actually fits with the signals that we are seeing. Tether has previously claimed to have 100% USD-backed reserves. These have been exposed over time as nothing more than high-risk corporate paper.
If that CP is coming out of China, and why wouldn't it be, then Evergrande is China's largest issuer of USD debt, and there's a good chance that Tether holds some.
None of this means that it is happening. But it throws up some extraordinary possibilities:
As Evergrande sinks towards insolvency so too might its creditors, including Tether.
Without putting too fine a point on it, Tether is the effective BTC central bank. Without it, BTC goes to zero.
This highlights, without being certain about anything, just how opaque are the counterparties and funding lines into the Chinese developer bubble.
It also highlights just how dodgy is BTC. It is much worse than a synthetic CDO if it is backed by a fume emanating from the Chinese developer bubble, which is now under sustained regulatory assault. Picture it: a synthetic currency backed by a synthetic central bank, backed by Chinese sub-prime developer debt, backed by Chinese bank mortgages, backed by a currency that prints squllions to hold a peg to a currency that prints quadrillions. Repackaged and sold as "sound money". Faaaark.
Then you can add Australia's current account to the very top of that marvelous edifice. If you want to get really hysterical about it, then you can add Australian real estate on top of that!
Finally, how ridiculous are those declaring BTC some new anarchistic form of currency when all it is doing is building the CCP police state with debt for anybody while paving the way for the mass centralisation of digital currency/tyranny.
Bugger me.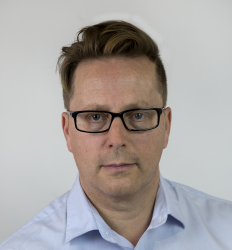 Latest posts by Houses and Holes
(see all)