One year ago Sweden was lambasted far and wide for carelessly failing to implement COVID restrictions and 'letting the virus rip'.
Sweden's Nordic peers each implemented lockdowns, resulting in much lower infection numbers:
And lower deaths:
But at the cost of reduced freedoms and liberty.
One year on and Sweden is enjoying the near lowest COVID infection rates in the Nordic region and zero deaths. This has led to some pundits claiming that Sweden's approach was the correct one all along:
One year later – this 'unusual strategy' appears to have been the best way to approach the pandemic. Apart from the fact that, last week, data showed that the 7-day rolling average for COVID deaths was zero, Sweden will not be faced with the immeasurable cost to human liberty that nations who have been under strict lockdown measures will be confronted with eventually. One such cost is the increase in suicidality and depression among youth…

The Swedish government repeatedly described the pandemic as "a marathon not a sprint", arguing that its measures are designed to last in the long term. As South Africa emerges from yet another strict lockdown which derailed countless businesses, yet again, one cannot help but wonder how the situation may have been different had the country followed the same approach to the pandemic as Sweden.
Whether you believe that Sweden's approach was the correct one depends on how you weigh freedom from restrictions versus the value of human life, which is a personal preference. The other Nordic nations could also claim their approaches were more successful based on their lower overall death rates, which have also plummeted to near zero.
That said, with the benefit of hindsight, it is also unfair to label Sweden's approach a 'disaster', as it clearly wasn't.
The dramatic improvement in the COVID situation across Sweden (and the other Nordic nations) probably has a lot to do with its high vaccination rate, which I have compared against Australia's poor vaccination rate:
If Australia wants to enjoy similar success to Sweden, without draconian lockdowns, then we must get the population vaccinated ASAP. It is as simple as that.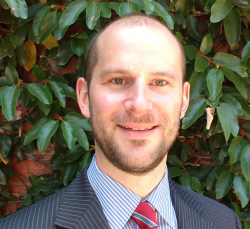 Latest posts by Unconventional Economist
(see all)