JPM with the note:
Treasury yields declined 2-6bp following a somewhat weak ISM services index release. The reaction of the Treasury market to data over the last week and the lack of reaction in the TIPS market indicates this move has been exaggerated by short covering….

…this has left 10-year Treasury yields about 25bp, or 3 standard deviations below their model-implied fair value

The 5-year note rallies back toward the 0.80% Apr trend line/June post-FOMC breakdown before stalling intraday. We maintain the outlook calling for the belly to come under increased bearish pressure into the summer. That view stays intact while cheaper than 0.68-0.725% resistance. Support is layered at 0.96-0.98% and then a cluster of parameters at 1.17-1.30%

Though the data flow since late last week came in weaker than consensus expectations, the 10+bp decline in 10-year yields since Friday morning seems outsized all considered. Indeed, medium-term market-based inflation expectations have barely budged the last two days (even with crude prices down 2% today), and the market-implied timing to Fed liftoff has moved little as well. Thus, net of these factors, Treasuries have diverged further from our fair-value framework. Though yields tend to mean revert with relatively low frequency, 10-year Treasury yields now appear 25bp too low relative to their drivers, a 3-standard deviation divergence, and the largest such deviation since the early fall 2020 (Exhibit 1).

Thus, we continue to think that position technicals are exaggerating the moves in Treasury yields as of late…
Of course they are. And? That doesn't mean that this is not a signal. It is. Growth is about to slow. Via Deutsche:
The Global Manufacturing PMI was running ahead of leading indicators (key exporters such as Taiwan, Chile and South Korea). The latter have been consistent with the Global PMI Manufacturing at 54 rather than the 56 observed at the peak last month. The Global PMI declined by 0.5pt this month and, based on the aforementioned leading indicators, could decline another 1.5pt. A PMI at 54 would still be very high from a historical perspective and leading indicators are so farstable. Thus, the decline from the peak should be seen as a correction from an overshoot rather than a trend at this stage.
"At this stage", "overshoot", "market positioning". Every excuse under the sun.
The signal being sent by credit everywhere is this: Chinese debt clamps have killed the global reflation and the Fed is cremating it with a policy error, just as the global inventory supercycle ends. Next to the chopping block are commodity prices.
Put another way, liquidity is disappearing and markets are stranded at extreme prices as growth returns to ordinary.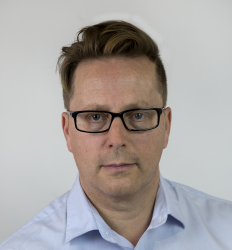 Latest posts by Houses and Holes
(see all)