The AFR hit back hard against RBA governor Phil Lowe's admission last week that Australia's mass immigration program pushed down wage growth.
The robber baron's paper of choice published two spruik pieces over the weekend (here and here) 'debunking' Lowe's argument, which were centred largely around former RBA board member Warwick McKibbin's view that strong levels of immigration lifts the nation's productivity:
The idea that immigration costs local jobs or depresses Australian wages is an old furphy.

As former Reserve Bank board member Warwick McKibbin tells The Australian Financial Review: "Real wage growth is driven by productivity. Skilled immigrants raise economy-wide productivity."

Australia's modern immigration program is mostly skills-based. Skilled immigrants bring expertise, innovation and drive to the economy.
Thankfully, an actual former RBA governor, Bernie Fraser, came out in support of Phil Lowe at Fairfax, acknowledging that mass immigration has lowered wages:
"Immigration is a contributing downward source of pressure [on wages] over the past decade with large numbers of people coming in," he said. "We have had, until the virus hit, a surplus of labour. There were a lot of people under-employed and it's very hard to contemplate wage increases in that situation"…

"I'm not sure it's such an advantage as [it was in] the earlier times. I'm not all that upset about not having a lot of immigrants coming in at this time," he said.

Mr Fraser said more needed to be done to train local workers to fill the gaps that tend to be in roles such as IT. "We should have more skills being developed here. It doesn't take Einstein to work out this is an area [of demand]."
Warwick McKibbin's view that Australia's mass immigration program has raised "economy-wide productivity" is curious given the ramp-up in immigration into Australia:
Coincided with the collapse in the nation's labour productivity:
Australia's net overseas migration (NOM) jumped from an average of 89,000 between 1991 and 2004 to an average of 215,000 between 2005 and 2020 – an annual average increase in immigration of 140%.
Rather than boosting productivity, this surge in immigration would have caused negative impacts in three main ways.
First, the massive rise in population growth created chronic infrastructure bottlenecks across the capital cities, driving up congestion costs. It also encouraged growth in low productivity people-servicing industries.
The infrastructure investment required to keep pace with population growth was also much more expensive than in the past, due to diseconomies of scale (e.g. tunnelling and land buy-backs) in cities that were already built out.
Second, the migrants that Australia imported are typically less productive, as evidenced by them earning lower than median wages and suffering higher unemployment and underemployment than the Australian-born population (see here).
Third, the downward pressure on wages caused by mass immigration necessarily disincentivises employers from investing in labour-saving technologies and automation to lift productivity (see here and here). After all, why invest in these productivity enhancements when you can simply bring in cheap migrant workers to do the task?
In short, if you want to know why Australia has suffered simultaneously from low wage growth and low productivity growth, look no further than the nation's mass immigration policy supported by the likes of Warwick McKibbin.
Perhaps the last word on this issue should go to Professor Gary Banks, who headed the Productivity Commission for 15 years from its inception in 1998 until 2013. Professor Banks is one of the nation's leading experts on public policy formulation, and last month he gave a speech calling for a much lower immigration intake post COVID:
Treasury's budget forecasts envisage net immigration getting back to its previous annual peak of 235,000 by 2025… One has to question whether, federal budget repair aside, attempts to revive immigration to the extent forecast would be sensible from a national interest perspective. While Treasury is perhaps understandably bullish, the Productivity Commission has provided a more nuanced assessment. This suggests that, under realistic assumptions, immigration does little for either participation or productivity nationally in the long term, with income gains in per capita terms small and largely skewed to migrants themselves.

Moreover, while highly skilled migrants are good for the economy, and sectors like mining in particular, and should be encouraged, the average skill level for the intake as a whole in recent years has not been high.

When externalities such as congestion and housing affordability are taken into account, I'd suggest that the optimal level of net immigration for Australia could be closer to Treasury's forecast in the first IGR of 90 000 than the latest one. Where it ends up is unclear. But what is clear is that immigration policy is too important to be devised primarily on fiscal grounds or in relative seclusion.
Anybody with a shred of common sense knows that the Intergenerational Report's projected 13.1 million (~50%) increase in Australia's population over the next 40 years – equivalent to adding another Sydney, Melbourne plus Brisbane – would destroy living standards. The prior 15 years of mass immigration is all the empirical evidence one needs to know this to be true.
Restoring the mass immigration 'Big Australia' policy post-pandemic would repeat the same mistakes and consign the nation to a crush-loaded, low wage, low productivity future.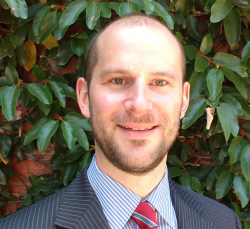 Latest posts by Unconventional Economist
(see all)