The world's housing markets are growing at their fastest pace since 2007 according to the latest Knight Frank Global Residential Cities Index:
Urban house prices are rising at their fastest rate since 2007 and of the 150 cities we track, 43 are now registering annual price growth above 10%.

Cities are far from underperforming their national housing markets, both look to be moving in tandem…

What's concerning economists is that the surge in house prices is feeding into a broader asset boom with commodities, equities and house prices all moving in one direction, unlike in 2008.

However, unlike during the last global recession, banks now operate under tighter lending rules, households are less indebted, the tapering of fiscal stimulus measures is not expected to bring about a sudden jump in unemployment and with inflationary pressures deemed to be 'transitory' a sudden hike in interest rates looks unlikely – the US Federal Reserve envisages it will be 2023 before it makes two small rises.

Governments too are taking a much more interventionist stance. Authorities in New Zealand, Canada, China, South Korea and Ireland have all taken steps to curb price inflation in the first half of 2021.

But perhaps most critical is the extent to which several key global cities continue to suffer from a severe undersupply of housing and the slowdown in construction has been exacerbated by the pandemic…

Three factors may push prices higher in the short to medium term. Firstly, the fear of missing out (FOMO) – with borders closed investors may look closer to home to take advantage of rising prices.

Secondly, some buyers may be keen to lock in to lower mortgage rates before interest rates start to shift higher and finally, with large sums of accrued savings evident in some markets, a second home may now be within reach for some.
The next table shows price changes across the 150 cities tracked by Knight Frank:
As you can see, Australia's smaller capitals – Canberra (17th), Hobart (23rd), Darwin (41st), Adelaide (44th) and Perth (51st) – are the highest ranked Australian cities on Knight Frank's index.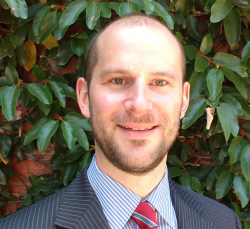 Latest posts by Unconventional Economist
(see all)